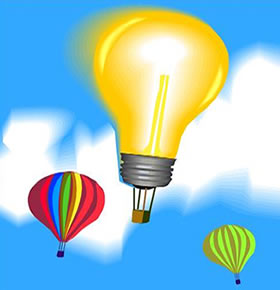 UTSA hosts Oct. 18 nonprofit career workshop
By James Benavides
Public Affairs Specialist
(Oct. 16, 2007)--The UTSA Office of Career Services and UTSA's nonprofit management studies program, American Humanics, will host a nonprofit career workshop from 11 a.m. to 2 p.m., Thursday, Oct. 18 in the Durango Building Student Activities Center at the Downtown Campus. The workshop is free and open to the public.
---
Today's headlines
Article tools
---
"A common misconception is that 'nonprofit' means 'non-paying,' but that is not the case," said Francesca Rattray, UTSA American Humanics program coordinator. "Careers in nonprofit organizations are hot -- yes, they pay, and yes, they are hiring!"
At the workshop, participants can learn about navigating the nonprofit sector including how to network with nonprofits in San Antonio and how to put together resumes for prospective employers. Because nonprofit career opportunities are expected to grow in the next decade, the event is a valuable opportunity.
Keynote speaker Sue Ann Strom, president of the national headquarters of American Humanics, will discuss what's driving demand for nonprofit careers and how students can position themselves for meaningful jobs that make a difference.
"The sector will be represented at the workshop by individuals currently working in the field, who will share their experience and offer information on the types of careers available within their organizations," said UTSA career counselor Stefanie Cisneros.
From a range of San Antonio nonprofits, representatives from organizations such as The Nature Conservancy and Habitat for Humanity will discuss nonprofit career opportunities in the environmental, health, economic development, human services and social entrepreneurship areas.
UTSA students can pursue a minor in nonprofit management. American Humanics is offered at 70 colleges and universities across the nation. UTSA is one of only three Texas universities offering American Humanics certification for undergraduates and the only university in the state to offer a graduate certificate in nonprofit management.
For more information, e-mail Francesca Rattray or Stefanie Cisneros.