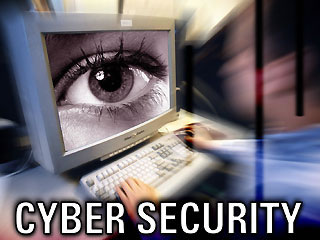 UTSA hosts Cybersecurity Awareness Month
By Alex Morones
Technical Writer and Editor, Office of Information Technology
(Oct. 5, 2007)--The UTSA Office of Information Technology (OIT) will celebrate National Cybersecurity Awareness Month with lectures presented Oct 9, 11, 12 and 16 in the University Center Retama Auditorium (2.02.02), 1604 Campus. The series is free and open to the public.
Additionally, information security and help desk staff members will be available to answer cybersecurity questions, distribute brochures and provide information on the lecture series from 11 a.m. to 1 p.m., Oct. 8-12 at Sombrilla Plaza, 1604 Campus.
---
Today's headlines
Article tools
---
"Personal computers have become so important in our lives that cybersecurity issues now affect all of us," said Carolyn Ellis, OIT assistant director of customer relations and communications. "We encourage UTSA students, faculty and staff to visit the information table and attend the lecture series."
For more information, contact Carolyn Ellis at (210) 458-6616 or visit the UTSA Cybersecurity Awareness Month Web site.
----------------------------------------
UTSA Cybersecurity Awareness Month Lecture Series
University Center Retama Auditorium (2.02.02), 1604 Campus
Natalie Granado, associate director, UTSA Institute for the Protection of American Communities (IPAC)
"Preparing a Community for a Cyber Security Attack"
Tuesday, Oct. 9, 2-3 p.m.
Ravi Sandhu, Lutcher Brown Chair in Computer Science and executive director, UTSA Institute for Cyber Security Research (ICSR)
"Laws and Methodology of Cyber-Security"
Thursday, Oct. 11, 2-3 p.m.
Ethan Cumming, FBI special agent
"Personal Security in the Digital Age"
Friday, Oct. 12, 9-10 a.m.
Nicole Beebe, visiting assistant professor, UTSA Department of Information Systems and Technology Management
"Discovering the Digital Footprints You Leave Behind"
Tuesday, Oct. 16, 2-3 p.m.