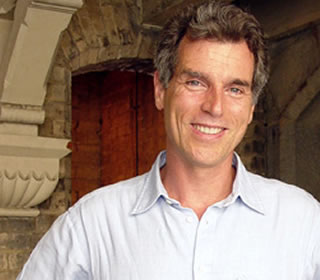 Thomas Homer-Dixon
Toronto expert to discuss S.A. success strategies
By James Benavides
Public Affairs Specialist
(Oct. 23, 2007)--The UTSA Center for Policy Studies in the College of Public Policy will continue the Great Cities Dialogue series with the University of Toronto's Thomas Homer-Dixon speaking on how San Antonio can remain resilient in the face of many challenges. Free and open to the public, the lecture is at 6:15 p.m., Wednesday, Oct. 24 in the Downtown Campus Buena Vista Theater.
---
Today's headlines
Article tools
---
Homer-Dixon's discussion will address climate changes, energy scarcity, income gaps, demographic pressures and migration, and security threats such as terrorism. Looking three decades into the future, Homer-Dixon will present strategies to help San Antonio withstand the shocks and crises that arise from these pressures.
The presentation and discussion will feature a panel of community leaders including City Manager Sheryl Sculley, former Mayor Bill Thornton and Ramiro Cavazos, UT Health Science Center director of research and economic development.
Homer-Dixon holds the George Ignatieff Chair of Peace and Conflict Studies at the Trudeau Centre for Peace and Conflict Studies at University College, University of Toronto. He was born in Victoria, British Columbia, and received his B.A. in political science from Carleton University in 1980 and his Ph.D. from MIT in international relations and defense and arms control policy in 1989.
At the University of Toronto, he led several research projects on the links between environmental stress and violence in developing countries. Recently, his research focused on threats to global security in the 21st century and how societies adapt to complex economic, ecological and technological change.
His books include "The Upside of Down: Catastrophe, Creativity and the Renewal of Civilization" (Knopf, Island Press, 2006), which won the 2006 National Business Book Award; "The Ingenuity Gap" (Knopf, 2000), which won the 2001 Governor General's Non-fiction Award; and "Environment, Scarcity and Violence" (Princeton University Press, 1999), which won the Caldwell Prize of the American Political Science Association.
For more information, call the UTSA Center for Policy Studies at (210) 458-2545.