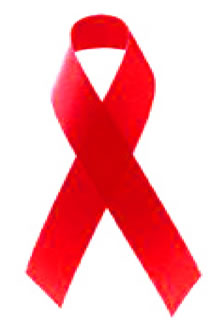 UTSA hosts World AIDS Day events Nov. 28-29
By Marianne McBride Lewis
Director of Public Affairs
(Nov. 26, 2007)--The UTSA student organization SHADES (Sexual Health, Alcohol and Drug Education for Students) and Student Health Services will host World AIDS Day events Wednesday, Nov. 28 at the 1604 Campus and Thursday, Nov. 29 at the Downtown Campus.
The annual event centers on health and education and provides opportunities for students, faculty and staff to join with others to raise awareness of the HIV/AIDS epidemic.
UTSA community members can support World AIDS Day by wearing a red ribbon, the international symbol of AIDS awareness.
For more information, contact Howaida Werfelli at (210) 458-4142.
Below is the schedule of World AIDS Day events at UTSA.
----------------------------------------
---
Today's headlines
Article tools
---
World AIDS Day events, Wednesday, Nov. 28, UTSA 1604 Campus
Humanities and Social Sciences Building galleria
10 a.m.-3 p.m. - World AIDS Awareness Expo and photo exhibit
University Center, first floor
10 a.m.-3 p.m. - Scavenger hunt
Student Health Services
10 a.m.-3 p.m. - Free confidential HIV testing
World AIDS Day events, Thursday, Nov. 29, UTSA Downtown Campus
Student Health Services
10 a.m.-3 p.m. -- Free confidential HIV testing
Bill Miller Plaza
7 p.m.-9 p.m. -- Candlelight vigil