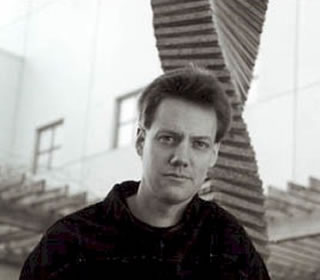 David Heuser
S.A. Symphony unveils work by UTSA's David Heuser
By Ashley Harris
Public Affairs Specialist
(Nov. 1, 2007)--The San Antonio Symphony will present the world premiere of :Something Miraculous Burns," the latest composition by David Heuser, UTSA associate professor of music, at 8 p.m., Friday, Nov. 2 and Saturday, Nov. 3 at the Majestic Theatre, 224 E. Houston St.
The piece commissioned by the San Antonio Symphony takes its name from the poem, "Music," by Russian poet Anna Akhmatova and is for winds, percussion and strings.
---
Today's headlines
Article tools
---
While the poem states "something miraculous burns in her," Heuser chose to remove the object of the sentence in order to make it more personal for the audience.
"It opens the line up for other interpretations," said Heuser. "There are so many things currently 'burning' ... the World Trade Center, Iraq, Darfur -- even the planet is burning up."
Heuser, who began composing shortly after his first piano lesson at age seven, recently won the 2007 American Composer Competition for his orchestral work, "A Screaming Comes Across the Sky." Selected from 133 entries, the piece was performed by the Columbia (Maryland) Orchestra in June 2007.
With more than 70 compositions to his name, Heuser's music has been performed by orchestral groups, festivals and conferences throughout the United States and abroad. He won a variety of awards, grants and commissions including an ASCAP Young Composer Award, a First Music commission from the New York Youth Symphony and the Delius Composition Contest Chamber Music Award. Additionally, the Texas Music Festival has commissioned him to compose a multi-movement work that will premiere in summer 2008.
For tickets to the San Antonio Symphony performances, call (210) 554-1010 or visit the San Antonio Symphony Web site.