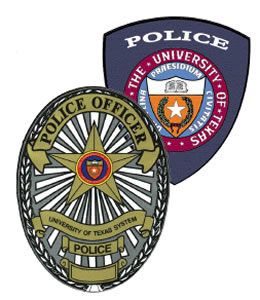 Public asked to provide information on crime
(Dec. 10, 2007)--An aggravated robbery occurred at approximately 1:20 a.m., Sunday, Dec. 9 at University Oaks apartments on the UTSA 1604 Campus. Residents sitting outside the apartments were approached by two males who ordered them to give up their property.
One suspect showed a knife during the robbery. Suspect #1 is described as a bald, Hispanic male in his early 20s with a medium complexion, 5 feet 7 inches tall and with a heavy build. He was wearing a white, long-sleeved shirt and light blue baggy jeans.
---
Today's headlines
Article tools
---
Suspect #2 is described as an Hispanic male in his early 20s with short black hair and 5 feet 8 inches tall. He was wearing a black baggy t-shirt and black pants.
Anyone with information about this crime should call UTSA Police at (210) 458-4242.
"The UTSA campuses are typically safer than the communities that surround them," said UTSA Police Chief Dave Hernandez. "While the University's crime statistics demonstrate that incidents such as this are rare, it is important that we keep the UTSA and San Antonio communities informed when they occur."
--------------------------------------
Safety Tips
Stay Alert -- Awareness is your best self-defense.
Trust your instincts -- If it doesn't feel right, it probably isn't.
When all else fails, give the suspects what they want and leave the area.
Notify UTSA Police at (210) 458-4911 as soon as it is safe to do so.
Know the location of the nearest campus emergency phone.
If you observe suspicious activity that may indicate a crime, immediately call UTSA Police at (210) 458-4911 to report full details.