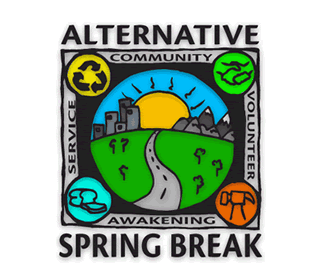 Alternative Spring Break applicants, advisers needed
By Jennifer Lilly
Assistant Director of Volunteer Services, Inclusion and Community Engagement Center
(Jan. 25, 2008)--VOICES (Volunteer Organization Involving Community Education and Service) and the UTSA Inclusion and Community Engagement Center will host two alternative Spring Break trips this semester. Alternative Spring Break activities offer students opportunities to help others or work on community projects.
---
Today's headlines
Article tools
---
One UTSA group will go to Piedra Negras, Mexico, from Saturday, March 15 to Wednesday, March 19. Participants will work with children and help improve the playground at the Casa de Nazareth orphanage. A UTSA group went to the same site last year and highly recommended going back. Participants will stay at a hotel near the orphanage.
A second group will go to Big Bend, Texas, from Sunday, March 16 to Thursday, March 20 to work on a grasslands restoration project. The ongoing project involves clearing brush, planting seeds and restoring vegetation. Participants and advisers will camp in the park near the project site.
All UTSA students are eligible to apply. Download an application at the UTSA Volunteer Services Web site. Applications are due Feb. 5 at the Inclusion and Community Engagement Center, University Center Room 2.01.04, 1604 Campus. The center is in the suite formerly occupied by Counseling Services.
Advisers also are needed. They must be at least 21 years old, willing to drive an SUV or minivan, and must attend regular pre-trip meetings. Lodging and per diem compensation for meals will be provided to advisers.
------------------------------
For more information, contact Jennifer Lilly at (210) 458-4770.