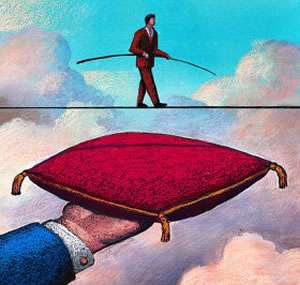 UTSA hosts student risk management symposium
By James Benavides
Public Affairs Specialist
(Jan. 11, 2008)--The UTSA Office of Student Activities will host a student risk management symposium, "Be Rowdy, Be Responsible," from 9 a.m. to 4:30 p.m., Saturday, Feb. 9 at the University Center, 1604 Campus.
The free event for UTSA students, student organizations and their advisers, faculty and staff will offer workshops to improve practical skills for managing issues such as alcohol, drugs, hazing and peer pressure, credit card debt and Internet safety.
---
Today's headlines
Article tools
---
With better risk management skills, students can lead more successful college careers and reduce chances of making ill-informed decisions affecting their entire lives.
The event will include workshops on responsible college living by UTSA student activities staff, UTSA faculty and staff, UTSA Police Department officials and community partners.
Other presentation topics are:
Alcohol and drug abuse and recovery
Sex education and health
Pregnancy
Suicide prevention and mental health
Co-dependency
Abuse and domestic violence
Gambling and addictive behaviors
Reducing personal and organizational risk
Travel procedures for organizations
Risk factors of Facebook, MySpace and other online networking
Rick Barnes will present the keynote address, "What's All This Fuss About Risk Management?" Barnes has 20 years of higher education experience with extensive work as a fraternity adviser.
Community partners and UTSA faculty and staff members interested in presenting at the symposium can contact Kelsey Bratcher, assistant director of risk education, alcohol and drug programs, UTSA Office of Student Activities, at (210) 458-4160.
For more information, contact Kelsey Bratcher at (210) 458-4160.
------------------------------
About Rick Barnes
Rick Barnes received a B.S. degree from Texas Tech University and an M.A. degree from Texas Christian University. He is former president of the Association of Fraternity Advisors (AFA) and the AFA Foundation. A member of numerous professional organizations in higher education, he has presented at leadership conferences across the country and has been a featured speaker at more than 600 college campuses.
Barnes is a board member of the North American Interfraternity Conference (NIC). A member of the FarmHouse fraternity, he served as an international board member, international programs chair and international vice president.