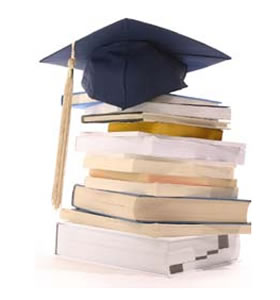 UTSA Tomas Rivera Center receives $129K grant
(Jan. 8, 2008)--The UTSA Tomás Rivera Center for Student Success (TRC) was awarded $129,441 by the TG Public Benefit Grant Program to help provide greater access to higher education and advance graduate student success with a new program.
Created by the Texas Legislature in 1979, TG is a public, nonprofit corporation that administers the Federal Family Education Loan Program (FFELP). FFELP formerly was known as the Guaranteed Student Loan Program. TG provides federal student loan guarantees to help ensure access to higher education for millions of students across the country each year.
---
Today's headlines
Article tools
---
To qualify for the award, TRC pledged to use grant funding to help improve access and participation in higher education, college retention and student success with an emphasis on benefit to students from low- and moderate-income families.
The grant will start a UTSA student success program to benefit first-generation graduate students in graduate assistant positions. In the program, students will help their peers with writing development in a special writing center and establish a graduate student peer-advising program. Additionally, a writing institute will be conducted during spring break and the May mini-semester with a focus on improving writing for larger projects such as a thesis or dissertation.
"Our nation's future depends on our ability to inspire students to achieve all that they're capable of accomplishing," said Sue McMillin, TG president and CEO. "By providing funds for the Graduate Student Success program, we're pleased that TG can help change the future for individual students, families and society as a whole."
The Tomás Rivera Center for Student Success was one of 46 nonprofit organizations selected for funding. Overall, TG awarded more than $5.2 million for projects in 2007-2008.
For more information, contact Melissa Thomas, Tomás Rivera Center for Student Success, at (210) 458-4691.