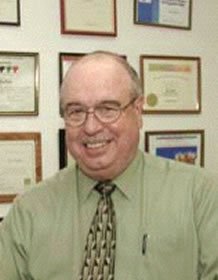 Joe Rubio
UTSA Spotlight: Joe Rubio says he has the best facilities staff in the country
By James Benavides
Public Affairs Specialist
(Feb. 28, 2008)--Joe Rubio is director of facilities at the UTSA Downtown Campus.
He is responsible for administration of housekeeping and facilities services staff members and maintenance of heating and air conditioning, among other systems.
-------------------------------
---
Today's headlines
Article tools
---
JB: What is different now from 10 years ago? Are things easier? More difficult?
JR: I think that since we have grown to the level that the Downtown Campus has reached, we now have all the entities and departmental representation like the 1604 Campus, so life is good and a lot easier.
JB: What is the biggest challenge of working at Downtown Campus?
JR: The commute to and from 281 and Evans Road, but I love working at the Downtown Campus because we are like a very large family that knows each other personally. We can communicate easier and can also disagree without destroying our relationships.
JB: From your point of view, what is the Downtown Campus' role at UTSA?
JR: My personal opinion is that the Downtown Campus is the gateway to UTSA. People see us from I-35, and visitors from across the country that visit San Antonio somehow see our campus, whether it's from a trolley or when they visit El Mercado.
JB: What is the Downtown Campus' role in the community?
JR: I think that the UTSA Downtown Campus sets the pace for other universities that would like to have a major role in their community because we are located in the heart of San Antonio. That sends a message to the community and to all sections of the city that we have invested in the future of all who want to learn, immaterial of their background or social status.
JB: Describe your best day or memory at the Downtown Campus.
JR: To me, the best day at the Downtown Campus was July 2, 1997, at 10 a.m. when the ribbon was cut and the first student walked in the Frio Street Building. This same day many state and local officials also saw for the first time a state-of-the-art facility that would grow to what it is today. I am proud to have been part of that moment.
On July 1, 1997, I was asked by university officials, what could be done to make the row of trees on Durango Street -- where the Durango Building is now -- all look alike for the next day's ribbon cutting. Some were dry, some were green and some were in between.
That night the facilities staff and I painted the trees with green foliage paint so they would all look the same. The next day, I was asked how we did it. I simply said, "If it rains, do not stand under them trees." From that day to the present, I feel that I have the finest facilities staff in the country.