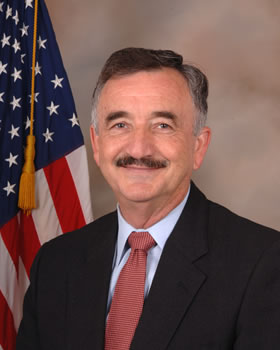 Rep. Ciro D. Rodriguez
Congressman offers district, Washington internships
By Tim Brownlee
Assistant Director of Public Affairs
(March 20, 2008)--Applications for undergraduate and graduate student internships are being accepted now at the offices of Rep. Ciro D. Rodriguez, D-Texas, 23rd District. The internship opportunities in the congressman's district and Washington, D.C., offices are offered each fall, spring and summer term. Although the positions are open to all qualified students, 23rd District residents are given first consideration.
---
Today's headlines
Article tools
---
"An internship on Capitol Hill offers an enriching learning experience for any student and is a chance to develop skills for further academic and career success," said Rodriguez. "We seek students who have a strong academic record and an interest in government or public policy. Because the Hill is a fast-paced atmosphere, candidates must possess strong leadership skills and be willing to take initiative. The unpaid internships offer a unique opportunity to view the inner workings of the legislative process."
While interns are expected to perform a number of administrative duties such as answering phones and sorting mail, they also will work closely with staff to conduct research, write constituent correspondence, give Capitol tours and attend hearings.
According to Rodriguez, many former interns describe their time in Washington as an unforgettable and invaluable opportunity to expand knowledge in their areas of interest, create friendships and enjoy the many benefits of living in the nation's capital.
To apply for an internship, students can e-mail their resumés and cover letters to intern coordinator Robin Lloyd. For more information, call Lloyd at (202) 225-4511.