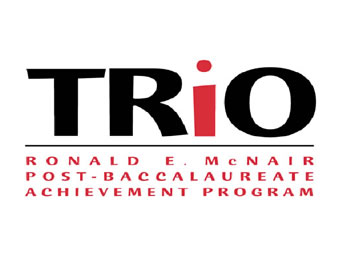 Apply now for TRIO McNair Scholars Program
(March 14, 2008)--Undergraduate students interested in doctorial studies can submit applications now for the TRIO McNair Scholars Program. The application deadline is May 1.
Download a McNair Scholars Program application (PDF format).
---
Today's headlines
Article tools
---
Funded by the U.S. Department of Education, the UTSA McNair Post-Baucalaureate Achievement Program (commonly called the McNair Scholars Program) is a federal TRIO initiative. The program assists economically qualified, first-generation college students and students from underrepresented groups in doctoral studies and scholarly activities. It provides services to students in underrepresented groups including Hispanics, African Americans, Native Americans, Alaskan Americans and students with disabilities.
What the program offers:
$2,800 stipend for meeting specific milestones
Eight-week UTSA Summer Research Institute
Financial assistance for on-campus room and board on a case-by-case basis during the summer institute
GRE preparation, faculty mentorship, tutorial referrals
Assistance with graduate school applications
Academic advising by graduate students and faculty
Intensive faculty-led research activities
Travel assistance for presentations at research symposiums
Created under the Higher Education Amendments of 1986, the program was named in honor of Ronald E. McNair, an African American engineer, scientist and astronaut who perished in the 1986 explosion of the space shuttle Challenger.
-------------------------------
For more information or to apply to the program, call (210) 458-4093.