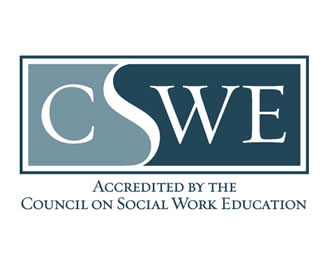 UTSA social work program earns accreditation
By James Benavides
Public Affairs Specialist
(March 14, 2008)--The UTSA College of Public Policy master of social work program officially was granted accreditation by the Council on Social Work Education, the national accrediting body for undergraduate and graduate social work programs.
---
Today's headlines
Article tools
---
Accreditation provides federal research opportunities, funding opportunities and scholarships not available previously. UTSA graduate students now are eligible for internships at federal social service agencies that require students to be enrolled in accredited social work programs. Additionally, accreditation maximizes employment opportunities for UTSA social work graduates, who will be eligible for social work licensure in Texas and throughout the United States.
"Achieving accredited social work status is a result of collaborative efforts by the UTSA master of social work program administrators, faculty, staff, current students, alumni, community social workers and the college and university administration," said Dennis Haynes, professor and chair of the Department of Social Work. "We would not be at this point without the investments constituents have made in our program and our students."
The UTSA social work program is the 10th accredited master of social work program in Texas and the only accredited M.S.W. program in the San Antonio area at a public university.
The first UTSA social work courses were offered in January 2005 with a cohort of 17 students. As of spring 2008, M.S.W. program enrollment has grown to 96 students and a department of 13 administrators, faculty and staff. In 2007, 77 M.S.W. students completed field internships in 44 human service organizations, totaling 35,400 service-learning hours. Since the program's inception, 21 students have earned M.S.W. degrees, and many have passed licensure exams and are employed in the San Antonio area.
UTSA M.S.W. classes are offered evenings and weekends to accommodate working professionals. With program accreditation, increased enrollment is anticipated. Prospective student information sessions are offered on an ongoing basis.
For more information, visit the UTSA Department of Social Work Web site or call (210) 458-3000.