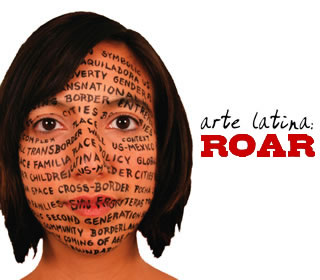 UTSA Women's Studies Institute benefit is April 5
By James Benavides
Public Affairs Specialist
(March 31, 2008)--The inaugural UTSA Women's Studies Institute Gala Dinner and Auction is 6-9 p.m., Saturday, April 5 at the Blue Star Contemporary Art Center main gallery in Suite 116 at South Alamo and Probandt streets. Tickets are $100 and sponsor tables are $1,000 -- tickets and sponsor tables are still available. Proceeds will benefit the institute's programs.
---
Today's headlines
Article tools
---
The dinner and auction are at the site of the multimedia exhibit, "Arte Latina: Roar," which spotlights the depth and excitement of Latina expression. Open through June 8 at the Blue Star gallery, the exhibition includes the work of 14 visual artists and six writers in a variety of media including painting, sculpture, photography, film, installations and the written word.
The exhibit and gala event are hosted by UTSA President Ricardo Romo and Dr. Harriett Romo, the UTSA Women's Studies Institute, the UTSA Mexico Center and the Blue Star Contemporary Art Center.
For gala dinner and auction reservations, contact Carolyn Motley at (210) 458-6277 or visit the UTSA Women's Studies Institute Web site.
The event planning committee includes Arturo Almeida, Martha Fasci, Sonia Saldivar-Hull, Gina Mendez, Carolyn Motley, Sophia Ortiz, Patricia Quijada, Martin Rodriguez and Patricia Trujillo.
------------------------------
About 'Arte Latina: Roar'
The works of Latina artists occupy a unique place in the world of artistic expression, yet often Latina artists are not included in mainstream venues, according to exhibit curator Arturo Almeida, UTSA art specialist and curator of the UTSA art collection. "Unifying artists by their gender and cultural roots inevitably responds to an undeniable pattern of exclusion," said Almeida. "But, what this show is about is bringing to light the unique vision and the indomitable spirit of the Latina artist. The themes of the exhibit will resonate well beyond Women's History Month."
Artists with works in the exhibit include Guillermina Zabala, Adriana Garcia, Carolina Rubio, Vanessa Centeno, Vanessa Garcia-Briedé, Frances Marie Herrrera, Tess Martinez, Elizabeth Rodriguez, Marta Sanchez, Laura Varela, Carla Véliz and Luisa Wheeler. Participating writers are Norma Cantu, Rosemary Catacalos, Ellen Riojas Clark, Sonia Saldivar-Hull, Raquel Marquez and Harriett Romo.
The Blue Star Contemporary Art Center is in Suite 116 at Alamo and Probandt streets, San Antonio, Texas, 78204. Gallery hours are noon-6 p.m., Wednesday-Sunday. Other than on the special-event night, April 5, the exhibit is free and open to the public. For more information, visit the Blue Star Contemporary Art Center Web site or call (210) 227-6960.