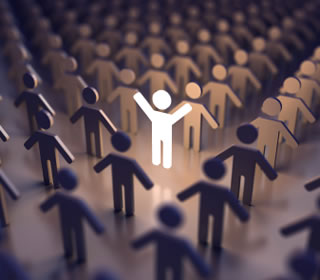 Capacity building
UTSA, OneStar to host capacity building workshop
By Tim Brownlee
Assistant Director of Public Affairs
(April 18, 2008)--The UTSA Office of P-20 Initiatives and the OneStar Foundation will present a free, two-day workshop, "Capacity Building 101 and the Mentoring Elements of Effective Practice (EEP)," from 9 a.m. to 4 p.m., April 22-23 in the Buena Vista Street Building Assembly Room (1.338) at the Downtown Campus. Free parking will be available in lot D3.
---
Today's headlines
Article tools
---
The seminar is open to anyone interested in strengthening a nonprofit organization or starting or enhancing a mentoring program. Registration is required. "CB 101" will be covered the first day and "Mentoring EEP" the second.
OneStar Foundation coaching partner Brenda King and colleagues will present the capacity building workshop. Participants will receive information about the benefits of capacity building, resources for assessing and improving performance, and best practice strategies for strengthening organizational capacity to enhance service delivery for greater impact.
For more information, contact Belinda Dominguez, UTSA director of community outreach, at (210) 458-2904 or Courtney Suhr at (512) 287-2014.
------------------------------
Workshop topics
Capacity Building 101 (Day 1)
OneStar Foundation Overview
What is capacity building? Why is it important?
Fostering collaborative partnerships to enhance service delivery
Best practices for strengthening organizational capacity including utilizing skill-based volunteers, budgeting, financial management and other essential topics
Elements of Effective Practice (EEP) for Mentoring Programs (Day 2)
How to design and plan a mentoring program
Tips for managing a successful program
Program operation tools
Nuts and bolts of program evaluation
------------------------------
About OneStar Foundation
Designated by an executive order of Governor Rick Perry, OneStar Foundation works on behalf of the State of Texas to strengthen the capacity of local communities to address their most pressing needs. By coordinating the efforts of important community initiatives in Texas, OneStar promotes service and volunteerism, forges effective public and private partnerships, and works to increase the performance of nonprofit organizations.