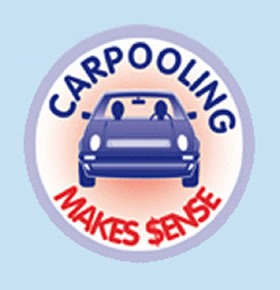 Green Resource: Divide The Ride Web site
(April 21, 2008)--Earth Day is Tuesday, April 22 -- a great reminder that we can all find practical ways to reduce our daily carbon footprint on the environment by "going green" -- or looking for alternative ways to conserve ecologically and economically. Launched last fall, Divide The Ride is a free, secure online resource and carpooling tool for parents and families with tips on how to incorporate "green" options into everyday living.
---
Today's headlines
Article tools
---
With the high cost of gasoline, a sluggish economy and dangerous greenhouse gases and pollutants produced by vehicles, economic and eco-friendly alternatives such as carpooling are a vital necessity. Divide The Ride users can sign up for an e-newsletter and keep abreast of the latest in green issues and tips for families, as well as healthy living and parenting.
Users can create carpool calendars based on their busy schedules and driving availability. At the site, you can keep track of how many miles you save in a year, how many rides you share and how many gallons of gallons you save.
After registering, participants in a group receive a carpool schedule and e-mail and text reminders, eliminating the time, effort and confusion that can go along with traditional carpool scheduling. A new feature is an interactive map showing all group participants and their proximity to an event to which they could carpool.
For more information about Divide the Ride, contact Debbie Koke at (914) 536-7557.
------------------------------
Green Volunteering
For more information about "green" volunteering, contact the Inclusion and Community Engagement Center at (210) 458-4770.
Read more about "Your Time Counts," the
UTSA Service and Civic Participation Program
. For more information, contact
Tammy Fernandez
at (210) 458-5102