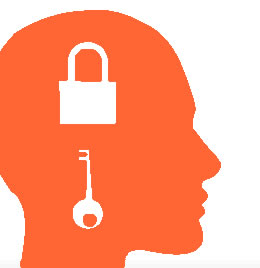 SBDC to host technology commercialization seminar
By Tim Brownlee
Assistant Director of Public Affairs
(April 7, 2008)--The UTSA Small Business Development Center (SBDC) will host a seminar, "Intellectual Property and Technology Commercialization," from 8 a.m. to 6 p.m., Wednesday, April 9 at the Center for Professional Excellence multipurpose room in Business Building Suite 1.01.20, 1604 Campus. Registration for the general public is $139, $69.50 for UTSA faculty, staff and students. Breakfast and lunch is included.
---
Today's headlines
Article tools
---
The daylong seminar will include sessions by two award-winning intellectual property (IP) attorneys Jacob "Jesse" Erlich and Howard Susser, who will discuss IP patenting, contracting, licensing and enforcement. One-on-one sessions will be available throughout the day.
Additionally, Adam Erlich, CEO of IGENECO, will conduct a session on strategic planning and tactical implementation of sales and marketing for high-tech companies. IGENECO has been highly successful in turning IP into profits.
The UTSA-SBDC Technology Center program provides counseling and research for government funding of research and development for technology-based companies, scientists and engineers.
The seminar sessions will include:
Intellectual Property
Government Contracts
Enforcement of IP Rights
Commercialization of Technology
Strategic Planning to Tactical Implementation
Licensing
For more information and reservations, contact Jill Dickman, project manager, at (210) 458-2760.
------------------------------
About the presenters
Before joining Burns & Levinson LLP, Jacob "Jesse" Erlich was a partner with Perkins, Smith & Cohen LLP. Previously, he served as chief patent adviser with the U.S. Air Force. He has represented a wide array of clients including universities and technology companies. He has contributed to numerous publications including Technology Development and Transfer - The Transaction and Legal Environment and Aspen Law & Business's 2000-2006 Licensing Update. He is a member and past president of the Boston Patent Law Association, a board member of the National Defense Industrial Associaton and maintains an active membership in many other legal organizations. He earned a bachelor's degree from the Polytechnic Institute and a jurisdoctorate from Georgetown University Law School.
Howard J. Susser practices with Burns & Levinson LLP. He has extensive experience with IP litigation, patents, trademarks, false advertising, unfair competition, copyrights, licensing, trade secrets, employment and antitrust laws. Susser has represented clients regarding intellectual property and related matters in pharmaceutical, biotech, medical device, chemicals, computer hardware, software, telecommunications, electronics, Internet, e-commerce and other technology industries. He earned a bachelor's degree in chemical engineering at Rutgers University and a jurisdoctorate at George Washington University.
Adam Erlich was director of sales and marketing at Digital Optics Corp. and was instrumental in growing their revenue 5,000 percent; the growth put the organization in the Inc. 500 list of the fastest growing companies in the country. Erlich has extensive experience in intellectual property, working with the Fish & Richardson patent law firm and EKMS technology licensing firm, earning a patent agent registration and writing several holography patents. He received a commendation of excellence in technical communication from Laser Focus World. Erlich has a bachelor's degree in electrical engineering from Princeton, a master's in technology policy and management from George Washington University, and a master's from Columbia University, where he did research on the commercialization of new technology.