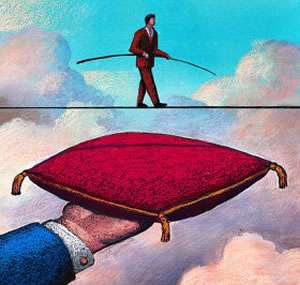 Why do students put themselves at risk?
By Tim Brownlee
Assistant Director of Public Affairs
(April 25, 2008)--The UTSA student organization SHADES (Sexual Health Alcohol and Drug Education for Students) and Student Health Services will present a panel discussion, "Why UTSA Students Put Themselves at Risk," and information session from 3 to 5 p.m., Monday, April 28 in the University Center Denman Room (2.01.28) on the 1604 Campus. The event is free and open to the public.
---
Today's headlines
Article tools
---
A panel will discuss alcohol and other drug abuse and sexual health. Additionally, there will be a fact-or-fiction game, breakout sessions, food and music. The goal of the event is to raise awareness of HIV/AIDS and other STDs, substance abuse, Hepatitis and women's wellness.
For more information, contact Howaida Werfelli at (210) 458-6428.
------------------------------
Why should we talk about health risk among students?
At least one in four teenage girls nationwide has a sexually transmitted disease (more than 3 million teens), according to the first study of its kind in this age group conducted by the Centers for Disease Control and Prevention (CDC).
A virus that causes cervical cancer is the most common sexually transmitted infection in girls age 14 to 19.
According to the CDC, Hispanics accounted for 18 percent of new HIV diagnoses reported in 2004.
Hispanics accounted for 20 percent (8,672) of the 42,514 new AIDS diagnoses in the United States.
Young adults make up the largest number of HIV cases reported in recent years. (March 2007). CDC estimates there are at least 15,000 HIV+ young people between the ages of 13 and 24 living in the United States. Yet, most HIV+ teens and young adults remain unaware of their infection, or that they were even at risk for HIV.
Although Hispanics made up only about 14 percent of the population of the United States and Puerto Rico, they accounted for 19 percent (177,164) of the estimated 944,306 cases diagnosed since the beginning of the epidemic.
By the end of 2004, an estimated 93,163 Hispanics with AIDS had died.