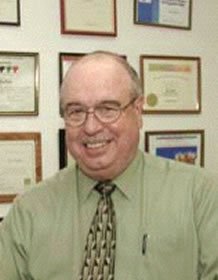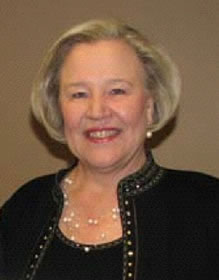 Top photo: Kimberley Rolf and Joe Rubio
Second row: SECC Advisory Committee
Third row: Thomas Calucci and Jane Burton
Fourth row: Tomas Rivera Center team
Bottom row: Distance Learning and Academic Technology team
University Excellence Awards presented to 40 employees
By Tim Brownlee
Assistant Director of Public Affairs
(April 22, 2008)--The 2008 University Excellence and Service Awards were presented at an April 15 ceremony in the University Center Retama Auditorium (2.02.02) on the 1604 Campus. Honorees included 232 staff members receiving 2007 service awards (5, 10, 15, 20, 25 and 30 years of service), 44 retirees who left the university in 2007, 27 staff members who received University Excellence Awards and 13 staff members who received the Richard S. Howe Excellence in Service to Undergraduate Students Award. Each winner receives a cash award.
Download the program from the ceremony (pdf format).
Download the slide show shown pre-ceremony with UTSA historical photos (PowerPoint format).
The Rising Star Award was presented to Kimberley Rolf, academic adviser in the College of Sciences Undergraduate Advising Center. The Leadership Award was presented to Joe Rubio, Downtown Campus director of facilities.
The Team Spirit Award was awarded to the 2007 State Employee Charitable Campaign (SECC) Presidential Advisory Committee including William Angrove, Timothy Brownlee, Rita Cortez, Donna Dancak, Laurie Delapaz, Kimberly Durham, Tammy Fernandez, Evaristo Hinojosa, Debra Jamison, Jana Kennelly, Marianne Lewis, Sherry Lindsey, Barry McKinney, Gina Mendez, Irene Mireles, Edda Petiton-Mayer, Michelle Phillips, Frances Riojas, Nina Sosa, Kelly Jo Stephens, Jennifer Storm, Denise Villarreal and Kelly Watson.
The Extra Mile Award was presented to Thomas Calucci, UTSA Police Department sergeant. The Order of the Roadrunner Award was presented to Jane Burton, director of alumni programs.
Two teams won this year's Richard S. Howe Excellence in Service to Undergraduate Students Award. The first winning team was from the Tomas Rivera Center for Student Success: Sherry Castillo, Susan Colorado-Burt, Leticia Duncan-Brosnan, Margaret Jackson-Floyd, Lisa Johns, Sabina Kapoor, Cynthia McCowen, Cynthia Rodriguez and Karen Roth.
The second award-winning team was from the Office of Distance Learning and Academic Technology: Greg Alford, Robert Granado Jr., Art Pagano and Luis Regalado.
---
Today's headlines
Article tools
---
------------------------------
The Rising Star Award fosters a commitment to the university through recognition of an employee who has made significant contributions to his or her area or the university community throughout the year. Individuals recognized in this category are considered emerging leaders within the university community. Winner Kimberley Rolf has created and improved numerous programs since she started at UTSA in May 2007. Her collaborative work with many departments has left a large footprint across UTSA. According to her nominator, she is known for grabbing the reins, and her creativity level is "through the roof."
As lead adviser for the Student Academic Success program, she implemented several initiatives to catapult the program forward. Her ingenuity was critical in creating Step Up, an early intervention program for science students with a low GPA. Rolf worked with Career Services to create the Major Concern program for students who believe they are in the wrong major. The new assessment sessions help students develop a plan to get back on track for graduation and beyond. With the Tomas Rivera Center, she developed the Art of Science information sessions to help students make a study plan, improve note-taking skills, retain and understand text material, and improve test scores.
------------------------------
The Leadership Award winnerpromotes and encourages commitment to UTSA and its goals, demonstrate the highest leadership skills, serves as a role model for colleagues and promotes the university's goals through their actions and job performance. Winner Joe Rubio has been director of facilities at the Downtown Campus since early 2007. He has exhibited exemplary leadership that positively affects UTSA and his customers. He always makes sure that recognition is given to his staff and inspires them to work toward a common goal and take pride in their work. He has an open-door policy that makes staff comfortable discussing any work issues. Rubio conducts one-on-one meetings with the 34 staff members to discuss what is going well and what can be improved.
Rubio takes time to share positive comments about the staff's work and makes professional development a high priority. He obtained computers and scheduled training for all his staff members and plans to offer the training for facilities staff at the other campuses in order to help them with professional development. He has created and strengthened business relationships with all departments at the Downtown Campus. As a team player, he led staff from all three campuses to help make the Downtown Campus 10th anniversary a huge success.
------------------------------
Recipients of the Team Spirit Award recognize the value of collaboration in meeting the needs of the UTSA community and foster cooperation with employees across the Tri-campus community. The winners, the 2007 SECC Presidential Advisory Committee, established a process to share ideas and workload and increase employee participation in the charitable campaign. Many team members have served on the committee since 2005.
Committee members made phone calls and personal visits to 200 Area Champions to promote the campaign and contacted businesses to acquire campaign incentives. The efforts instilled increased pride in supporting UTSA family needs, enhanced the sense of caring among employees and increased awareness of UTSA employees' challenges in overcoming hardship, illness and family issues.
The team created the first-ever "UTSA's Got Talent" performance to help raise participation in a fun way, and the efforts led to the UT System's highest participation rate. The UTSA participation rate rose from 39 percent in 2004 to 70 percent in 2007 -- and raising $224,000. Teamwork and enthusiasm transformed how employees give their time and dollars to local charities, which benefit more than 350 UTSA families.
------------------------------
The Extra Mile Award winner takes initiative to contribute to UTSA's success through outstanding contributions, creativity and innovation. This year's winner, Thomas Calucci, has served UTSA for nearly 8 years as a police officer and detective with the UTSAPD Criminal Investigations Division. A proactive and productive employee, he goes the extra mile in everything he does, frequently offering a helping hand, making sure his customers receive the best service -- while receiving frequent praise from UTSA community members.
As the senior criminal investigator, he leads his detective team to file cases, conduct detailed investigations, check leads and evidence, ensure reports are filed and track each case resolution. Calucci has demonstrated repeatedly his concern for the welfare of UTSA faculty, staff and students, and personally guides students to services they need.
After recent tragic events at other campuses, he created and served as chair of the Threat Assessment Team, which helps students dealing with psychological issues maintain counseling contacts. He teaches crisis intervention and identity theft classes for fellow officers and off-campus agencies. Calucci volunteers as a member of the UTSAPD honor guard to represent and foster a positive image of UTSA at commencement, sports and other events.
------------------------------
The Order of the Roadrunner Award winnerdemonstrates overall excellence, exemplary service, and commitment to UTSA. It is the highest honor that a staff member can receive for leadership and dedication to UTSA. This year's winner, Jane Burton, was nominated by seven people -- impressive in itself. According to one nominator, she is a trusted colleague and mentor and is loved by the students. A born leader and manager, people follow her like the Pied Piper. She always gives others credit for what they do and helps students build leadership skills. She demonstrates commitment and professionalism with grace and style, and believes in each person's abilities.
Another nominator said, "When you first meet Jane, you feel like you are in the company of an old friend. Her warmth makes you want to share her hopes for UTSA. Jane is my inspiration to be my best." Approaching the opening of University Center Phase III, it is important to note that Burton supervised Phase I planning in 1978. Alumni who worked with her then say she always supported students and the project.
As co-chair of the Homecoming Committee, Burton guided Diploma Dash to become a signature, citywide and Homecoming event. From the Connections Breakfast, to the Ring Ceremony, to the Mr. and Mrs. UTSA contest, Burton and her staff connect students and alumni and promote the university.
She personally takes prospective students and parents on campus tours, makes appointments for them and often treats them to lunch. She has helped prospective students as far away as Africa. Celebrating 30 years with UTSA, almost all 74,000 alumni know Burton. As a "friend-raiser" and UTSA advocate, she understands the important campus and alumni roles in establishing programs and building and maintaining UTSA's reputation in the community.
------------------------------
The Richard S. Howe Excellence in Service to Undergraduate Students Award finds a new home this year at the University Excellence Awards ceremony. The award recognizes UTSA faculty and staff who have demonstrated a strong commitment to teach and provide service to undergraduate students, served as an advocate for undergraduate education and engaged in activities to promote student access and success.
UTSA Development Board member and San Antonio community leader Edith McAllister established the Howe award in 2001 with a gift to the university. The award, which comes with a cash stipend, is named in honor of retired engineering professor Richard S. Howe. This year, the Howe award goes to teams from the Tomas Rivera Center for Student Success and the Office of Distance Learning and Academic Technology.
The Tomas Rivera Center for Student Success is a comprehensive academic support unit under the Office of Undergraduate Studies. Established in 1994, the center serves UTSA students by providing academic support services to increase student retention and graduation. TRC programs include the Supplemental Instruction Program, tutoring programs, the Academic Development Program for provisionally admitted freshmen, the Personal Academic Career Exploration (PACE) program to help students make career choices, the Phoenix Probation Recovery workshop to help freshmen improve their grades and remain in school, and, among other programs, the Learning Communities program which links courses and the Freshman Seminar course to provide student academic support.
The Howe award recognizes the comprehensive system of Tomas Rivera Center support programs for students, which increase academic access and success at UTSA. The team's leadership has created an enduring legacy at UTSA that will serve generations of students. The center never loses sight of Tomas Rivera's motto, "Students come first."
The Distance Learning and Academic Technology team was nominated by a faculty member who worked with them on a project to improve learning in an accounting course. The team developed videos for a WebCT course that wouldn't have been possible without their support. After an upgrade to the course videos and moving the class to a distance learning classroom, the faculty member saw a 20 percent drop in the percentage of students dropping the course. By Fall 2007, the percentage of drops was reduced to 6 percent.
Students now attend all of the quizzes and exams and keep up with the complex class material. Because they can watch the videos from home or anywhere with WebCT, students keep up with important class material. A student commented, "I am lucky to be at UTSA in a facility that has this type of technology. It is an advantage that many universities don't have."