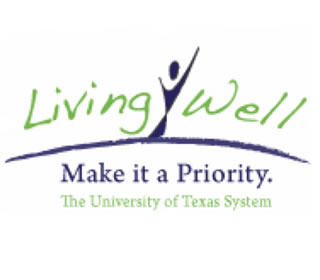 UT System launches healthy living competition
By Tim Brownlee
Assistant Director of Public Affairs
(May 22, 2008)--The University of Texas System and the UTSA Office of Human Resources will launch on May 28 a system-wide competition for employees ready to take steps toward better health. Participants will log daily exercise and caloric intake for six weeks, and the UT System institution with the most program miles will receive the America On the Move: UT System Ultimate Challenge traveling trophy.
---
Today's headlines
Article tools
---
The goal is to enroll 20 percent of UT System employees with 35 percent increasing daily physical activity by 2,000 steps or more and eating 100 fewer daily calories. UTSA employees can register and then maintain an online daily log of daily steps or minutes of activity, which are converted to program miles. By meeting the daily goal, participants can reach their "trail destination" in 42 days.
The new program focuses on the importance of a balance between energy expenditure and calorie intake to prevent weight gain. By logging the information, awareness of current habits is raised and motivation increases for improvement. According to experts, when individuals set personalized goals that match their needs, they are more likely to initiate and maintain change.
The America on the Move 2008: UT System Ultimate Challenge uses the small-steps approach (such as an extra 2,000 steps and 100 fewer calories per day) as a more easily achievable approach. Incremental goals enable individuals to set their own pace, which builds confidence to do more over time.
For more information and to enroll, visit the America on the Move Web site, e-mail UTSA Benefits or call (210) 458-4648.
------------------------------
Program goals: America on the Move UT System Ultimate Challenge
Raise participants' awareness of their current physical activity level and nutrition habits.
Motivate them to make positive physical activity and healthful eating behavior changes daily, such as increasing daily physical activity level by 2,000 steps and eating 100 fewer calories, within the six-week challenge.
Build understanding of the importance of achieving energy balance for weight control.
Collect data to recognize participant accomplishments and support future program decisions.
Recognize achievements of individuals and institutions within the UT System.
Make the workplace a supportive environment for active living and healthful eating.
Create a fun and friendly challenge among institutions during the six-week challenge.