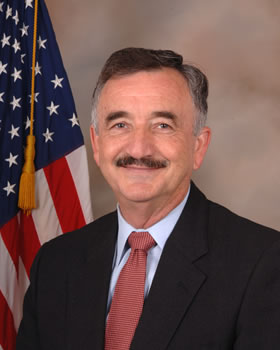 U.S. Rep. Ciro D. Rodriguez
Rep. Ciro Rodriguez staff visit UTSA June 25
By Tim Brownlee
Assistant Director of Public Affairs
(June 25, 2008)--Representatives from the Office of U.S. Rep. Ciro D. Rodriguez will be at the Humanities and Social Sciences Building galleria on the UTSA 1604 Campus from 1 to 4 p.m., Wednesday, June 25 as part of the Mobile Congressional Office Hours program.
---
Today's headlines
Article tools
---
The congressman will not attend the event, but staff members from his office will be available in order for constituents to share ideas, ask questions and provide feedback on federal issues affecting college students.
Rodriguez will visit UTSA from 3:30 to 5 p.m., Tuesday, July 1 at a location to be determined on the 1604 Campus to speak on recent legislation affecting student loans and making college more affordable for students. The congressman will be available to answer questions from the public and the media.
For more information, contact Ginette Magana, field representative for Rep. Ciro Rodriguez, at (830) 719-1379.