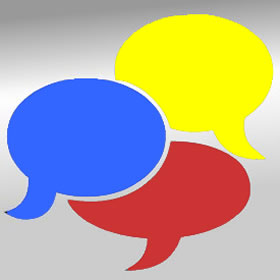 Conversation partner program needs volunteers
By Michelle Quiter
Assistant Coordinator, English for International Students Program
(Aug. 26, 2008)--English as a Second Language (ESL) Services hosts the Conversation Partner Program, which pairs native English speakers with international students to help them practice their English. The native English speakers also have the opportunity to meet people from different parts of the world.
---
Today's headlines
Article tools
---
Native speakers can be UTSA faculty and staff, along with students from UTSA and outside the university. Conversation partners are arranged for a semester and meet one hour per week at times and places of their convenience. Partners can choose such venues as meeting at a coffee shop, taking a walk at a park or going to a movie.
To sign up, complete the form at the Intensive English Program Web site and return it to Multidisciplinary Studies Building Room 3.02.05 on the 1604 Campus or fax it to (210) 458-7679. Forms also are available at the office.
For more information, call ESL Services at (210) 458-7898.