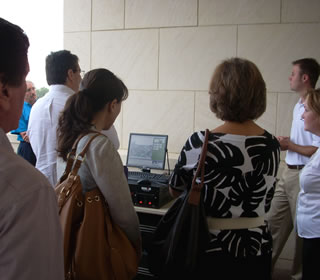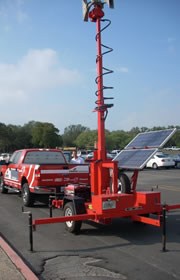 Emergency management forum at UTSA
UTSA hosts first emergency management form
(Aug. 12, 2008)--The UTSA Police Department's Office of Business Continuity and Emergency Management hosted the inaugural San Antonio Collegiate Emergency Management Forum on July 31 at the UTSA 1604 Campus.
The forum is a catalyst for area universities to learn and grow from one another in the arena of emergency management. Approximately 30 people from nine area colleges and universities participated in the event.
---
Today's headlines
Article tools
---
During the recent fire at Our Lady of the Lake University, area colleges and universities offered extensive assistance in the time of crisis. "If we can make these connections and plans prior to the next emergency, we will all be better served," said Donovan Agans , UTSA director of business continuity and emergency management. "The objective of this forum is a first step toward just that."
As part of the event, emergency management and preparedness issues were presented and discussed. Cooper Notification representatives demonstrated their transportable system, the Giant Voice technology currently being installed at UTSA.
After demonstrating with a pre-recorded test message, Piper Wick , Cooper Notification vendor and UTSA alumnus, entertained the group with the UTSA school song. UTSA's Giant Voice is scheduled to be fully operational by Sept. 1. Detective Sgt. Thomas Calucci of the UTSA Police Department and the Assistant Vice President for Student Life Kevin Price presented information on the UTSA Behavioral Intervention Team and the serious incident referral process.
UTSA Police Department Information Technologist Cynthia Govea presented information on the implementation of the UTSA Reverse 911 system. The City of San Antonio Office of Emergency Management Assistant Emergency Management Coordinator James Mendoza also was on hand to discuss his office's role in the event of an emergency.
All in attendance were enthusiastically engaged in discussion of the various topics, which brought a greater understanding of emergency management. "It was very informative and very well presented," said Harold Lovejoy , Trinity University safety coordinator. "I look forward to future gatherings."
According to Agans, the Office of Business Continuity and Emergency Management will facilitate bi-annual emergency management forums.