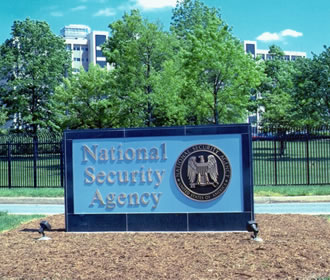 Info assurance program receives NSA designation
By Wendy Frost
Director of Communications, College of Business
(Aug. 13, 2008)--UTSA was redesignated a National Center of Academic Excellence in Information Assurance Education by the National Security Agency and the Department of Homeland Security. This designation has been granted to only 93 programs in the nation and demonstrates a commitment to academic excellence in information assurance education. The five-year designation, which originated in 2002, is based on the academic curriculum in the College of Business.
---
Today's headlines
Article tools
---
"Our program assists in meeting the national demand for information security professionals trained to defend America's cyberspace," said Glenn Dietrich, associate professor and chairman of the Department of Information Systems and Technology Management. "We offer academic coursework and training in the areas of biometrics, cyber forensics, data mining and intrusion detection."
Information assurance comprises measures that protect and defend information and information systems by ensuring their availability, integrity, authentication and confidentiality. College faculty conduct funded research in the areas of biometrics, data mining, data visualization and intrusion detection. In addition to highly regarded academicians, courses also are taught by practitioners from leading information assurance companies as well as from military organizations such as the Air Force Operations Center in San Antonio.
The college offers an infrastructure assurance concentration as part of the master of science degree in information technology and a bachelor of business administration degree in infrastructure assurance.
Universities designated as Centers of Academic Excellence are eligible to apply for scholarships and grants through both the federal and Department of Defense information assurance scholarship programs.
The college is currently searching for a faculty member to fill the AT&T Endowed Chair in Infrastructure Assurance and Security. The chair will lead the college's academic program, establish partnerships with experts in the field and provide an interface to the greater business community.