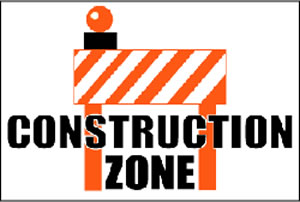 HSS construction project to refurbish facility
By Victoria O'Connor
Communications and Customer Relations Representative, Facilities Services
(Sept. 19, 2008)--The third and fourth floor plazas in the Humanities and Social Sciences Building at the UTSA 1604 Campus will be closed for construction beginning Wednesday, Sept. 24 until late January 2009.
---
Today's headlines
Article tools
---
The project will involve demolition and reinstallation of pavers, handrails, the glass storefront and the skylight system, along with refurbishment of the exterior surfaces.
Each project site will be enclosed with temporary, floor-to-ceiling walls and will be lined with ice-resistant and waterproof shields to provide barriers. The temporary walls will remain in place until the site is complete and ready for re-opening.
Demolition work will be performed from 9 p.m. to 6 a.m. in an effort to minimize noise and vibrations. All other work will be performed between 8 a.m. and 5 p.m.
>> Download detailed maps of the work locations (PDF format). All construction will be contained within the red-outlined areas on the maps:
For more information, contacting Facilities Work Control at (210) 458-4262.