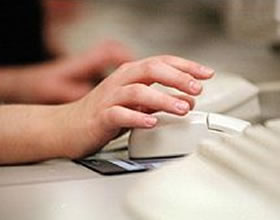 HR management system launches Nov. 3
By Ron Golenski
Director of Information Technology, Office of Human Resources
(Oct. 23, 2008)--The UTSA Office of Human Resources will launch Phase I of the new Human Resources Management System (HRMS) on Nov. 3. HRMS is a major project that will have an impact on all departments using the Define information system for employee functions such as entering, changing or deleting appointments.
---
Today's headlines
Article tools
---
The new program changes the structure from an employee focus to a positions focus. Non-faculty positions now will be managed in the new Web-based application and not in Define.
Phase I will affect administrative and professional (A&P) and classified employees. Faculty and student employee transactions will continue to be managed in Define until fall 2009 when Phase II will be implemented and those transactions move to HRMS.
Two classes will be offered to support HRMS. Staff members who create, view, approve or process any HR transaction in Define should attend one of the following classes.
Enroll online via TX Class or call (210) 458-4658.
AM 548 -- HRMS: An Overview (for those who only review and approve HR documents)
DE 679 -- HRMS: A Detailed Look at Phase I (hands-on lab class for those who create and enter HR transactions)