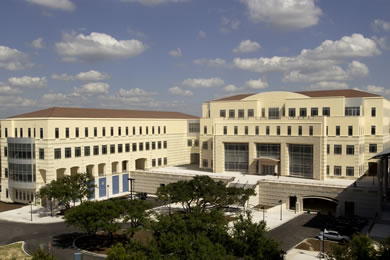 Main Building, UTSA 1604 Campus
Twenty-first UTSA Ph.D. program approved
By Omar Hernandez
Public Affairs Specialist
(Oct. 27, 2008)--UTSA's 21st doctoral degree program was approved by the Texas Higher Education Coordinating Board. The Ph.D. program in interdisciplinary learning and teaching will be implemented in fall 2009 and housed in the College of Education and Human Development.
---
Today's headlines
Article tools
---
The addition of a Ph.D. in interdisciplinary learning and teaching is consistent with the goals of UTSA to become a premiere research university and will address the shortage of educated and qualified professionals. The program will help lead those professionals in the field of educational instruction development and presentation.
Students will receive training to prepare them to examine and research the interdisciplinary issues and perspectives of learning, teaching and curricular development associated with education for culturally and economically diverse populations.
The proposed program will draw from an applicant pool of K-12 teachers and community college instructors from the San Antonio area and across the nation. Admission into the Ph.D. program will be limited, and therefore competitive.
"UTSA is dedicated to addressing the educational needs of South Texas by developing programs that support the economic growth of the region while continuing to listen to the requests of our students," said UTSA President Ricardo Romo.
For more information contact the UTSA College of Education and Human Development at (210) 450-4370.