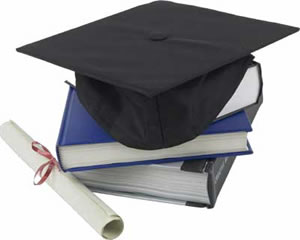 UTSA presents annual scholarship and awards dinner
By Marianne McBride Lewis
Director of Public Affairs
(Oct. 27, 2008)--Since 2003, UTSA President Ricardo Romo and Dr. Harriett Romo have co-hosted a black-tie gala at the Marriott Rivercenter hotel to raise funds for student scholarships and recognize community and business leaders for their exceptional support of UTSA. On Tuesday, Oct. 28, the sixth annual President's Scholarship and Awards Dinner, chaired by Carri Baker Wells, will honor Nelson Wolff and Helen Kleberg Groves. The evening's cocktail hour begins at 6:15 p.m., followed by dinner and a program.
---
Today's headlines
Article tools
---
The 2008 President's Award will be presented to Nelson Wolff, who has been described as a public servant, author, businessman, sports aficionado, visionary and leader and whose name is synonymous with the dynamic growth and economic energy of San Antonio and Bexar County. Read more about Nelson Wolff.
The 2008 Tom C. Frost award will be presented to Helen K. Groves, a true Texas cowgirl, a mother, grandmother, author and philanthropist with a heart as big as the King Ranch, her family home. Read more about Helen K. Groves.
Her award was created by UTSA for two significant reasons: to pay tribute to a special friend and benefactor Tom C. Frost and to honor a leading citizen who has provided exceptional leadership to important business and community endeavors.
The evening also will include a special tribute to Frost, who chaired the UTSA Development Board from 1990 to 2008 and recently assumed the role of chair emeritus.
Tickets are still available at the UTSA President's Dinner Web site or by calling (210) 458-5140.