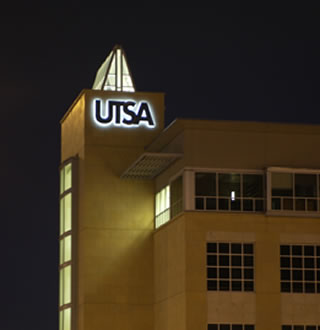 Durango Building, UTSA Downtown Campus
UTSA progresses in reaccreditation process
(Oct. 22, 2008)--With the first stage of the Southern Association of College and Schools/Quality Enhancement Plan (SACS/QEP) process complete and the conclusion of the proposal presentations in September, the three pre-proposal finalists have incorporated feedback from the UTSA community into the final proposals.
---
Today's headlines
Article tools
---
The final versions of these proposals were submitted to the QEP Committee on Oct. 1 so that the committee can evaluate them based on the guidelines established in the SACS/QEP Handbook.
The three final QEP proposals are:
Maximizing the Relevance of Graduate Education for Current and Prospective Students
Quantitative Scholarship: From Literacy to Mastery
Service Learning: The Paseo to Lifelong Learning
After this evaluation period, the QEP Committee will make a recommendation to the university's SACS/COC Reaffirmation Leadership Team. The leadership team will then make a recommendation to the Campus Management and Operations (CMO) committee, which will select the final QEP by Dec. 31.
Read more about the reaffirmation process at UTSA's Southern Association of Colleges and Schools-Commission on Colleges (SACS-COC) Reaffirmation 2010 Web site.