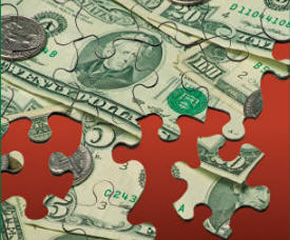 Five TLC grants to aid teaching innovation
(Oct. 20, 2008)--The UTSA Teaching and Learning Center (TLC) is offering five opportunities for grants ranging from a few hundred dollars to a few thousand dollars. The grants are intended to encourage innovations in five key areas: Service Learning, Writing Across the Curriculum, Large Class Initiatives, the Scholarship of Teaching and Learning (SoTL) and Teaching Innovations.
TLC also needs faculty, administrative staff and teaching assistants to serve on the five selection committees.
---
Today's headlines
Article tools
---
"Money is hard-to-come-by these days," said Barbara Millis, director of the Teaching and Learning Center (TLC), "so faculty -- including non-tenure track, adjunct faculty and teaching assistants -- will be pleased to learn that the TLC is offering these opportunities for grant proposals. Additionally, those on the selection committees who review proposals will be able to develop their own grant-writing skills and gain insight into how committees rate proposal elements. Please contact me if you are interested in serving on a selection committee."
Descriptions of each grant including selection criteria will be available soon on the Teaching and Learn Center Web site. Most grant proposals are due either Nov. 5 or Nov. 20. Those receiving grants must present their findings at a poster session scheduled for Sept. 21, 2009.
Although information needed varies from grant to grant, those submitting proposals should focus on a description, the purpose of the proposal including intended outcomes, the potential impact on students and student learning, the relevance of the proposal to UTSA goals, a final product and a budget. The five selection committees also will review issues such as the sustainability of a project, its merit and how the project will be evaluated. Proposals also must discuss dissemination options, particularly publications and conference presentations.
"We tried to make the application process as quick and painless as possible," said Millis. "The deadlines are very tight this year because of the start-up logistics. We apologize for that, and thank Ken Jones, a can-do Ph.D student in information systems in the College of Business, and Shashi Pinheiro, associate director of Web and multimedia services, for their hard work in helping to establish this process and get the information online."
For more information, contact Terri Kadala at (210) 458-7504.