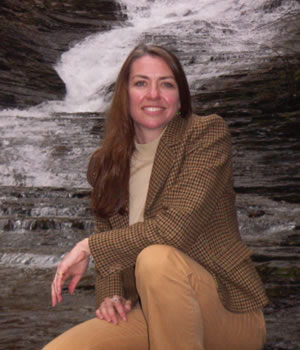 Victoria Jones
UTSA Opens Doors: Victoria Jones shows the international business world to her students
By Cindy Brockwell
Special Projects Writer
(Nov. 20, 2008)--As part of UTSA's growing international programs, Victoria Jones brings a multitude of relationships in South America, Europe, and Asia.
Jones is associate dean for international relations in the College of Business and director of the Business Studies for the Americas program. She's opening doors to international business to students as fast as she can.
---
Today's headlines
Article tools
---
She has been at UTSA three years and already rolled out immersion programs for students to participate in intensive studies in Brazil. They visit corporations, talk to executives and learn the culture. Future immersion plans include programming in Chile and Spain.
She started the Global Business Club two-and-a-half years ago with just two students. The average attendance now is 40 students each meeting. She's bringing visiting faculty from Brazil, Australia, Hong Kong, Chile, India and Costa Rica to teach intensive seminars.
Jones enjoys sharing her business network with her students. "UTSA and our students have friends in high places," she said. "They meet our students because they believe in their potential. They believe that the time they spend here will make a difference in a student's life."
She hopes more students will participate in study abroad programs. "The biggest barrier is students' concern that the programs are beyond them... that they could never go to another country."
"But they can!" she insists. There is a variety of international programs being offered and full funding is available for many of the programs.
International travel was the norm for Jones. She grew up in Hawaii. She traveled frequently with family. She once spent a summer doing community service in Hong Kong. Her mother lives in Japan.
An adventurer, she set her sites on Brazil during graduate school. She earned her B.A. in journalism and political science from the University of Southern California, an M.A. in mass communication from the University of Pennsylvania, and her Ph.D. in intercultural communication at Cornell University.
Jones was at Cornell when, with the help of federal grants, she learned to speak Portuguese. She soon found her dream job as associate dean for international relations at the top business school in Sao Paulo. She calls it "putting yourself in the way of good luck," looking for opportunities and being willing to go for it when an opportunity comes to you.
"I loved Brazil, the people and the culture. I fit well there. I wanted a mix of quality of life and professional achievement," she said.
She lived in Brazil five years before moving to San Antonio and UTSA three years ago to be director of business studies for the Americas in the College of Business. The time was right. She was ready to expand her career from focusing on Brazil to all of Latin America.
"UTSA gets the benefit of my Brazilian experience," said Jones. "When I take students down we can visit the fourth largest television network in the world, and the VP of marketing is my friend. We can visit one of the world's largest paper pulp companies and talk to their global innovation VP, another friend. Our students get to ask questions of top multinational executives."
Jones always stresses the team. "It is a great privilege for me to be here at UTSA," she said. "The things we're able to accomplish aren't because of me. We're at the right place, at the right time, with the right people. It really is a team effort, from the legal department, to disbursements, travel and others."
And that leads to her message to students: "When students think about their career, it's about the fit. It's not about how good you can be. It's about your fit with an organization and what you can contribute to a particular group at a particular time. Are they the right kind of people to work together with you?"
Jones has a personal goal to do one fun thing each day. If she hasn't done anything else just for fun before bed, Jones steps outside her home in the country. She looks at the vast sky and appreciates the amazing vast world in which she lives.
She is determined to open that world to UTSA students.
--------------------------------
Fun Facts: Victoria Jones' Favorites
Movie: "Arsenic and Old Lace"
Music: all over the road -- pop, blues, Brazilian, reggaeton, hip hop, country
Leisure Reading: fiction
Restaurant: anything new, something international -- La Marginal, Spice, Vietnamese pho noodles (all recommended by her students this semester)