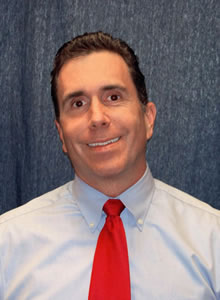 UTSA Professor John Bartkowski
Ovations lecture: Parents, children and religion
By James M. Benavides
Public Affairs Specialist
(Nov. 6, 2008)--The UTSA College of Liberal and Fine Arts Ovations Lecture Series presents John Bartkowski, UTSA professor of sociology, speaking on "Religion, Parents and Children: What Helps, What Hurts" at 7 p.m., Wednesday, Nov. 12 in University Center Ballroom I on the 1604 Campus. The lecture is free and open to the public.
---
Today's headlines
Article tools
---
Bartkowski will discuss his 15 years of research on religion and religious practices, proposing ways in which parents' religious commitments both help and hinder child development from birth to adolescence.
"I hope people gain a greater appreciation of religion's role in raising the next generation," said Bartkowski. "This balanced approach identifies the advantages and disadvantages of a religious upbringing. Such even-handedness is often missing in public debates and discussions about religion."
Topics will include the effects of parent and youth worship service attendance regardless of faith tradition, beliefs about the Bible and children's involvements in youth groups.
Bartkowski's published research explores the influence of religion on family life and the effectiveness of faith-based initiatives. Currently, he is completing two books. One examines religiosity among teens involved in the Church of Jesus Christ of Latter-day Saints, while the other contrasts faith-based and secular approaches to poverty relief.
"The Ovations Lecture Series features UTSA's top scholars in the arts, humanities and social sciences, as well as distinguished guest speakers," said Daniel J. Gelo, dean of the College of Liberal and Fine Arts. "The lectures exemplify the high quality of research and creative activity in the College of Liberal and Fine Arts and address topics of interest and importance to our entire community."
For more information on the lecture series, call (210) 458-4820 or e-mail Deborah Thomas.