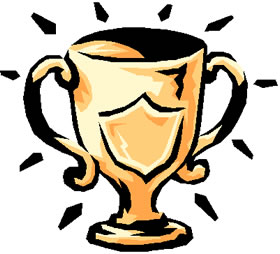 Students: Nominate your favorite faculty members
By Anne Englert
Assistant Director of Student Relations, Office of alumni Programs
(Jan. 7, 2009)--UTSA students are invited to nominate their favorite faculty members for the University Life Awards. The UTSA Alumni Association and the UTSA Student Alumni Association are sponsoring the 2009 Distinguished Faculty Teaching Award to recognize excellence in teaching in the classroom at the undergraduate and graduate levels.
---
Today's headlines
Article tools
---
Current UTSA students are invited to nominate candidates. A committee comprised of alumni and students will select up to two winners based on completed written applications: one tenured and one non-tenured faculty member currently teaching. Teaching assistants are not eligible.
Nominators and winning faculty members, along with their direct supervisors, will be invited to attend the University Life Awards hosted Thursday, April 2. Each recipient will receive a cash award of $250 and will be presented a University Life Award.
Nomination forms are available in the Office of Alumni Programs Office, University Center Room 2.00.10, and on the UTSA Alumni Programs Web site.
>> Nomination applications must be received by 5 p.m., Friday, March 20 at the Office of Alumni Programs, by fax at (210) 458-7227 or by e-mail to anne.englert@utsa.edu.
For more information, call the UTSA Office of Alumni Programs at (210) 458-4133.