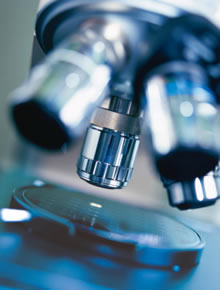 $242K available for faculty collaborative research
By Christi Fish
Public Affairs Specialist
(Feb. 20, 2009)--The UTSA Office of the Vice President for Research (VPR) will offer $242,000 for faculty to fund proposals to establish new, innovative, collaborative and multidisciplinary research programs in one or more of the university's five strategic areas of excellence: health, security, energy and the environment, human and social development, and sustainability.
---
Today's headlines
Article tools
---
Proposals for the UTSA 2010-2011 Collaborative Research Seed Grant Program (CRSGP) and the Tenure-track Research Award Competition (TRAC) are due at 5 p.m., Monday, March 16, 2009, in the Office of the Assistant Vice President for Research, Multidisciplinary Studies Building Room 4.03.55 on the 1604 Campus.
Funds awarded through the CRSGP and TRAC programs must be used exclusively for research activities and may not be used for non-research or administrative costs. Additionally, funding must be expended by Aug. 31, 2010.
CRSGP and TRAC funding decisions will be made during the spring semester. Funds for both programs will be distributed Sept. 1, 2009. Read more below about the program criteria.
Learn more about the UTSA 2010-2011 CRSGP and TRAC programs or access each program's application and budget forms at the UTSA Office of the Vice President for Research Web site.
-------------------------------
Collaborative Research Seed Grant Program (up to $110,000 available)
Two proposal categories:
Proposals from multiple departments within a single college (maximum award: $25,000)
Proposals from multiple UTSA colleges, centers or institutes or a single UTSA organization with collaborators from one or more outside organizations, e.g. Southwest Research Institute, University of Texas Health Science Center at San Antonio or industry (maximum award: $30,000).
Judging (105 total points):
Breadth of collaborative efforts (25 points)
Quality and clarity of proposal for non-specialist audiences (25 points)
Uniqueness of proposal (25 points)
Potential impact on UTSA (25 points)
Extra consideration will be given to outside collaborators and new/unique collaborations (5 points)
Tenure-track Research Award Competition (six awards, $22,000 per award)
About the TRAC Program: The TRAC program encourages UTSA junior faculty to pursue research in their areas of interest. Proposals must include a completed application, budget, five-page narrative and the principal investigator's curriculum vitae.
Judging (100 total points):
Quality and coherence of proposal (20 points)
Potential as a scholarly or artistic contribution (20 points)
Contribution to the professional development of the investigator (20 points)
Suitability for publication, exhibition, performance or subsequent funding as appropriate within a respective discipline (20 points)
Clarity of the proposal for a non-specialized audience (20 points)