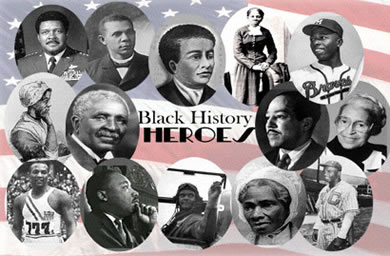 UTSA Black History Knowledge Bowl, Feb. 24
UTSA provost creates core values initiative
(Feb. 23, 2009)--In fall 2007, when UTSA finalized its 10-year strategic plan, A Shared Vision UTSA 2016, a UTSA core values statement was developed in addition to the UTSA mission and vision statements. The core value statement reads: "We encourage an environment of dialogue and discovery, where integrity, excellence, inclusiveness, respect, collaboration and innovation are fostered."
---
Today's headlines
Article tools
---
In an effort to promote a greater awareness of these core values within the UTSA community, Provost John Frederick invited faculty to submit proposals that would include workshops, performances or programs that highlighted any of these six characteristics. Selected proposals would be eligible for funding.
In the inaugural round, 20 proposals were submitted for review and 12 were awarded funding. The events are scheduled for spring 2009.
"Our goal with this Core Values Initiative is to eventually fund eight to 10 events each semester and provide each one up to $1,500 in funding," said Frederick. "This is a faculty initiative through Academic Affairs and I am very pleased with our inaugural response."
>> The first core values program funded this semester is the Black History Knowledge Bowl, hosted by the UTSA Black Faculty and Staff Association. The competition is 6:30-9:30 p.m., Tuesday, Feb. 24 in the University Center Denman Room (2.01.28), 1604 Campus. The event reflects UTSA commitment to support the core values of integrity, excellence, inclusiveness, respect, collaboration and innovation. (Read more on UTSA Today.)
>> The second event is a David Mamet play, "Oleanna," which will be presented at noon, Friday, March 6 in the Downtown Campus Buena Vista Theater and at 3:30 p.m., Friday, March 6 in the 1604 Campus Arts Building Recital Hall. The play reflects the UTSA core values of integrity and respect and will feature a panel discussion led by COLFA professor Steven Kellman. The performances are free and open to the public.
The spring deadline for faculty was Feb. 2. However, faculty interested in the Core Values Initiative for fall 2009 should submit proposals through the offices of the deans and vice provosts to Terry Wilson. The deadline for funding consideration for fall 2009 programs is Sept. 1, 2009.
For more information, contact Terry Wilson at (210) 458-4110.
------------------------------
This is the first of three stories on the Core Values Initiative.