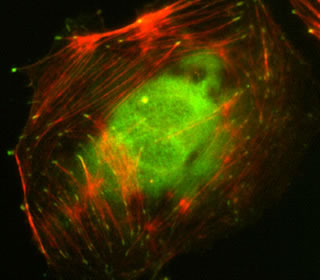 Biomaterials
UTSA engineering college co-founds Indo-U.S. center
By Christi Fish
Public Affairs Specialist
(Feb. 20, 2009)--UTSA officials announced this week that the UTSA College of Engineering is a founding member of the Indo-U.S. Public-Private Joint Center on Biomaterials for Health Care. Funded by the Indo-U.S. Science and Technology Forum, the center brings together researchers from the United States and India committed to improving public health through the development of artificial organs made from biomaterials.
---
Today's headlines
Article tools
---
Other founding members of the Indo-U.S. center include the University of Washington at Seattle, Brown University, Materials Processing Inc. (Fort Worth, Texas), Indian Institute of Technology (Bombay, India), Indian Institute of Technology (Kanpur, India), Nonferrous Materials Technology Development Centre (Hyderabad, India) and the National Metallurgical Laboratory (Jamshedpur, India).
"I am very excited that UTSA will be a founding member of the Indo-US Center," said Mauli Agrawal, dean of UTSA's College of Engineering and Peter Flawn Professor of Biomedical Engineering. "We will be working with some of the leading institutions in India -- institutions that are in the top 10 in world rankings for engineering. Collaborations with these institutions will provide our students and faculty both scientific and cultural benefits. This effort is aligned with UTSA's strategic theme of globalization, and we hope to expand from it."
Biomedical engineers at UTSA will begin their collaboration by working with researchers at the Indian Institute of Technology in Kanpur, India. Together, they will study hard-tissue implants, conducting in vitro and in vivo tests to learn more about bone engineering. Additionally, a visit to UTSA by Arvind Sinha from the National Metallurgical Laboratory is scheduled in April.
The UTSA College of Engineering offers world-class education and research opportunities to nearly 2,200 undergraduate, master's and graduate students pursuing careers in biomedical engineering, civil and environmental engineering, electrical and computer engineering, mechanical engineering and the Air Force ROTC. In 2008, the college was ranked 10th in the nation for the number of undergraduate degrees it awards to Hispanics, according to Hispanic Outlook in Higher Education.