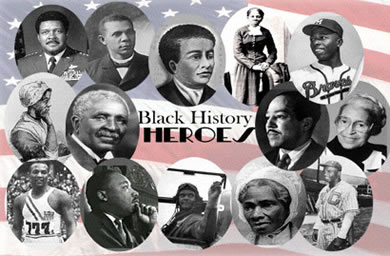 Register for UTSA Black History Knowledge Bowl
By Tim Brownlee
Assistant Director of Public Affairs
(Feb. 4, 2009)--As part of Black History Month, UTSA will present the Black History Knowledge Bowl from 6:30 to 9:30 p.m., Tuesday, Feb. 24 in the University Center Denman Room (2.01.28) on the 1604 Campus. UTSA student teams will demonstrate their knowledge of African-American history in the annual contest.
---
Today's headlines
Article tools
---
Participating teams will compete for cash and other prizes by answering questions in a range of categories. The event will include refreshments and is free and open to the public.
>> Open to all UTSA students, the team registration deadline is Monday, Feb. 16.
The first-place team will win $900 with $600 for the second-place team and $300 for the third-place team.
The event fosters the UTSA core values of inclusiveness, collaboration, respect, innovation and excellence. Sponsors are the Provost's UTSA Core Values Initiative, Black Faculty and Staff Association, The Brackenridge Fund, College of Education and Human Development, Inclusion and Community Engagement Center, African-American Studies Program, Department of History and Geography and the University Center.
For registration forms and more information, visit the Inclusion and Community Engagement Center, University Center Suite 2.01.04, 1604 Campus, or call Danesha at (210) 458-4598 or Glennda at (210) 458-5436.