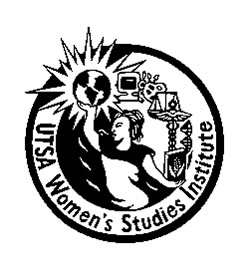 Apply for Women's Studies Institute scholarships
By Cindy Brockwell
Special Projects Writer
(Feb. 2, 2009)--The deadline to apply for a Women's Studies Institute scholarship for 2009-2010 is Feb. 15.
---
Today's headlines
Article tools
---
Scholarships of $500 will be awarded to one undergraduate and one graduate student. Undergraduate students must be pursuing a minor or major in women's studies and have a minimum 3.0 GPA.
Application forms can be downloaded and also are available in the Women's Studies Institute in Multidisciplinary Studies Building Room 3.01.14, 1604 Campus.
Established in August 2002, the UTSA Women's Studies Institute promotes the advancement of women by expanding and sharing knowledge through the stimulation and support of interdisciplinary research, education, and public information about and for women.
The institute hosts Women's History Month celebrations each March. A bachelor's degree in women's studies was offered by the College of Liberal and Fine Arts for the first time in fall 2008.
For more information, contact Carolyn Motley at (210) 458-6277.