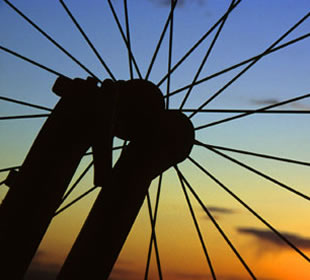 Bicycle racks to be installed at Main Campus
By Fred Weiss
Director of Facilities Business Operations
(March 23, 2009)--New bicycle racks will be installed in three areas adjacent to the University Center on the UTSA Main Campus beginning March 25.
One bicycle rack will be installed between the Multidisciplinary Studies Building and the University Center. Two others will be installed near the northwest corner of the University Center new addition (the side nearest the Convocation Center).
Because of the construction and accompanying landscaping work, the paseo between the two sections of the University Center will be slightly narrowed. Construction is expected to end by April 30.
For more information, contact Facilities Work Control at (210) 458-4262.