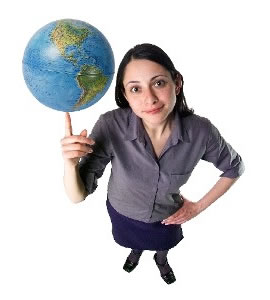 Research training program helps undergrads excel
By Christi Fish
Public Affairs Specialist
(April 28, 2009)--Every year, the UTSACenter for Research and Training in the Sciences offers minority UTSA juniors and seniors the opportunity to conduct biomedical and related research through the MARC-U*STAR (Minority Access to Research Careers Undergraduate Student Training for Academic Research) program. Those selected to participate in the 2009 MARC-U*STAR program will begin their research June 1. The application deadline is May 11.
---
Today's headlines
Article tools
---
Funded by the National Institute of General Medical Sciences, the program helps outstanding UTSA juniors and seniors majoring in biology, chemistry, mathematics, statistics, computer science and engineering to fine-tune their research skills to prepare for success in doctoral programs of study.
"We've offered the program to our students for over 25 years at UTSA, and it's been highly successful," said Gail Taylor, assistant director of the UTSA MARC-U*STAR and MBRS-RISE programs. "We have 17 past participants currently in doctoral programs, three more who will start programs in fall 2009 and 22 who have earned their doctorates. Many of our students have told us that they felt well-prepared for graduate education because of the training and opportunities offered by MARC."
The MARC-U*STAR program introduces participants to a broad range of scientific disciplines, offers them networking opportunities and assists them in developing the skills they need to complete graduate-level training. Program participants perform original scientific research while in the program and present their findings at scientific meetings. Additionally, they take courses throughout the program, participate in activities to enhance their qualifications at their particular level of career development and attend an off-campus summer research program.
For eligibility criteria and more information, visit the MARC U*STAR Web site or contact Gail Taylor at (210) 458-5761.