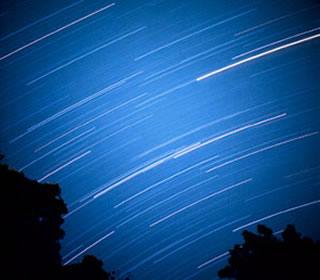 Stargaze Friday, May 1 at UTSA Science Building
By Christi Fish
Public Affairs Specialist
(April 30, 2009)--UTSA astronomers invite the starstruck to to the third installment of the signature series "Friday Nights, Celestial Lights." Free and open to the public, the event begins at 7:30 p.m., Friday, May 1 in Science Building Room 2.01.12 on the UTSA Main Campus.
The evening begins with a 7:30 p.m. showing of the campy sci-fi film, "Queen of Outer Space," starring Zsa Zsa Gabor. Weather permitting, following the movie at approximately 9 p.m. there will be an opportunity to view a quarter moon, Saturn and other cosmic objects from the Science Building fourth-floor patio. UTSA's advanced collection of telescopes will be available for stargazing including a 15-inch Newtonian telescope and several 8-inch Cassegrain telescopes.
Sponsored by the UTSA Department of Physics and Astronomy, the astronomy events are inspired by the International Year of Astronomy, commemorating the 400th anniversary of Galileo Galilei using a telescope to observe the heavens.
Seating will be available on a first-come, first-served basis. The lecture hall and fourth-floor patio are wheelchair accessible.
To learn more about the Friday event, contact Eric Schlegel, professor of physics and astronomy, endowed professorship, at (210) 458-6425 or Mark Jurena, lab services supervisor and lecturer in physics and astronomy, at (210) 458-4922.