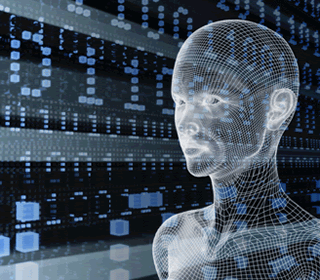 UTSA security program earns elite designation
By Christi Fish
Public Affairs Specialist
(May 18, 2009)--The UTSA information assurance and security program has received elite designation from two federal agencies because of its excellence. The National Center of Academic Excellence in Research (CAE-R) designation from the National Security Agency (NSA) and the Department of Homeland Security (DHS) is for five years through 2014.
---
Today's headlines
Article tools
---
"This designation is not a college designation, but a designation for the entire university," said Glenn Dietrich, UTSA associate professor and chair of the information assurance department in the College of Business. "It takes into account faculty, programs, research and funding from the College of Business, the College of Engineering, the College of Sciences and our Center for Infrastructure Assurance and Security."
The CAE and CAE-R programs are jointly sponsored by NSA and DHS to reduce vulnerability in the U.S. information infrastructure by promoting higher education and research in information assurance and by supporting a growing number of professionals with information-assurance expertise. Specifically, the CAE-R program in information assurance aims to increase the understanding of robust technologies, policies and practices that will enable the United States to effectively prevent or respond to a catastrophic cyber event.
An emerging research institution with a strong focus in security, UTSA first applied for CAE designation in 2001. It received the designation in 2002, making it the only CAE-designated university in Texas. Since then, six other universities and colleges in Texas have followed suit, earning CAE designations. UT Dallas has received the prestigious CAE-R designation.
Considerations for the CAE-R designation include:
Research, faculty and academic programs in information assurance and security
Carnegie Foundation classification
Peer-reviewed publishing rate in security
Number of graduate students produced in security
Level of funding for security programs
UTSA research and academic programs in information assurance and cyber security