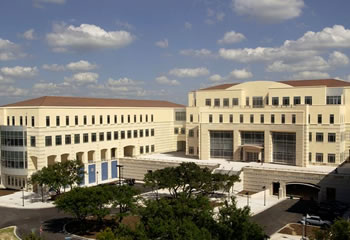 Main Building, UTSA Main Campus
President Romo asks for cost containment ideas
(May 27, 2009)--UTSA President Ricardo Romo is asking UTSA students, faculty and staff to think creatively about ways to reduce UTSA administrative costs. Ideas can be submitted at the Cost Containment Web site.
---
Today's headlines
Article tools
---
"UTSA administrators are continuing to review business processes for efficiency and identify opportunities to reduce administrative costs," said Romo. "I also want to invite UTSA community members to share your ideas and suggestions on ways that UTSA can contain costs by maximizing existing resources."
The Cost Containment site was created by the UTSA Strategic Resource Planning Council to provide a central location to share ideas on the important topic. Submitted ideas will be forwarded immediately to the appropriate areas for further review and may be published and shared with the UTSA community.
Learn more at the Strategic Resource Planning Council Web site.