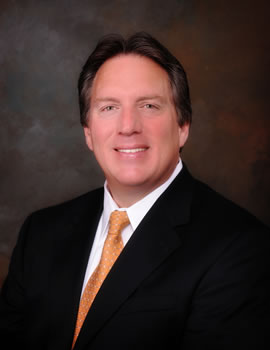 John D. Murphy Jr.
UTSA names College of Architecture dean
By Christi Fish
Public Affairs Specialist
(May 22, 2009)--Following an international search, University of Texas at San Antonio President Ricardo Romo has named a new dean for the UTSA College of Architecture: John D. Murphy Jr., professor and director of international education of Auburn University's McWhorter School of Building Science.
---
Today's headlines
Article tools
---
The McWhorter School of Building Science at Alabama's Auburn University, established in 1947, is the second oldest construction education program in the United States. Murphy will join UTSA in August 2009.
"Dr. Murphy brings new dimensions to our College of Architecture and a rich experience in building sciences that will complement and extend our strengths in design," said John Frederick, UTSA provost and vice president for academic affairs. "I am delighted to welcome someone with his talents and energy to the university as we continue to evolve into a national research university."
"We chose Murphy, in part, because of his appreciation for the distinctions among the current programs in architecture, interior design, construction science and management as well as his integrated vision of those programs," added Betty Merchant, dean of the UTSA College of Education and Human Development and chair of the search committee. "It was clear to the selection committee that under his leadership, the College of Architecture would evolve into a national model of best practice with respect to the integration of disciplines that have historically been treated separately."
Murphy has nearly 20 years of teaching experience and began his career in 1990 at Texas A&M University, where he served as a teaching assistant and lecturer. In 1992, he moved to Colorado State University, conducted significant research in architecture and was published in a variety of construction science and building publications including the Journal of Construction Education, the Journal of Applied Fire Science, Building Research Journal, the American Institute of Constructors Journal, Indoor Air Review and the Journal of Industrial Technology.
In 2000, he joined Auburn University, where he served as the head of the McWhorter School of Building Science and was later named its director of international education. While there, Murphy grew the McWhorter School's international programs from less than half a dozen students annually to 35-40 students per year. His career also includes 10 years of industry experience in Texas, Pennsylvania and Colorado.
"I am excited about the future of the College of Architecture at UTSA," said Murphy. "Already staffed with impressive faculty and staff, I look forward to leading efforts that will continue to grow the college and increase our sphere of positive influence in the city of San Antonio, the region and the United States. The university is poised to continue its positive trajectory of educational excellence and community engagement, and the College of Architecture will continue to play a major role in that success."
Murphy received his doctoral degree in architecture with an emphasis in construction science and management, his master's degree in construction management and his bachelor's degree in building construction from Texas A&M University in 1993, 1983 and 1982, respectively. His areas of emphasis include estimating and project management.
The new dean replaces Robert Baron, who has served as interim dean of the College of Architecture since 2007. A 36-year veteran of academia, Baron specializes in the study of great buildings, urban complexes and architectural traditions. Additionally, he teaches a graduate course in architectural theory each fall and a three-week Italian urban culture course for the Honors College in Italy each summer.
The UTSA College of Architecture is the second-largest architecture school in Texas and, according to the May 2009 edition of The Hispanic Outlook in Higher Education magazine, is first in the nation in granting degrees to Hispanic architecture students. A young, progressive and dynamic college, the college enjoys a strong relationship with the community and the profession.
The College of Architecture offers a fully accredited master of architecture program, a master of science in architecture program, graduate certificates in historic preservation and urban and regional planning, and three undergraduate degrees: a bachelor of science in architecture, a bachelor of science in construction science and management, and a CIDA-accredited bachelor of science in interior design.