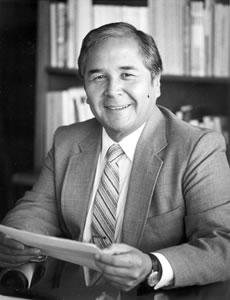 Tomas Rivera
Tomas Rivera Center moves to MS Building
By Leticia Duncan-Brosnan
Special Projects Writer
(May 7, 2009)--The Tomás Rivera Center for Student Success (TRC) on the UTSA Main Campus recently moved from the University Center to a new suite of office in Multidisciplinary Studies Building Room 1.02.02.
---
Today's headlines
Article tools
---
With offices on the Main and Downtown campuses, the center offers a variety of programs to meet students' individual learning assistance needs including tutoring for selected core curriculum courses, study skills workshops and test-preparation workshops, among many others. The services are free to UTSA students.
The new Main Campus location houses these TRC student-support programs:
Learning Communities
Undecided Student Advising
Provisional Student Advising
Learning Assistance
Graduate Learning Assistance
Academic Coaching
Assessment
Additionally, the TRC Quantitative Tutor Lab (Q-LAB) is in Multidisciplinary Studies Building Room 2.02.54 and Supplemental Instruction (SI) offices are in Multidisciplinary Studies Building Room 2.02.20.
For more information, call (210) 458-4694.
-------------------------------
About Tomás Rivera
According to Wikipedia, Tomás Rivera (December 22, 1935-May 16, 1984) was a Chicano author, poet and educator. Born in Texas to migrant farm workers, he worked in the fields as a young boy. However, he achieved social mobility through education -- earning a degree at Southwest Texas State University (now Texas State University) and a Ph.D. at the University of Oklahoma -- and came to believe strongly in the virtues of education for Mexican Americans.
As an author, Rivera is best remembered for his 1971 Faulknerian stream-of-consciousness novella "... y no se lo tragó la tierra," translated into English as "This Migrant Earth." The book won the first Premio Quinto Sol award.
Rivera taught in high schools throughout the Southwest and later at Sam Houston State University and the University of Texas at El Paso. From 1979 until his death in 1984, he was the chancellor of the University of California, Riverside, the first Mexican American to hold such a position at the University of California. UTSA's center was named in his honor.