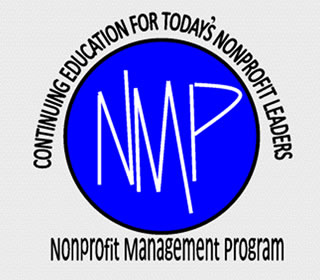 UTSA summer nonprofit management institute builds skills
By Molly Cox
Senior Program Coordinator, Nonprofit Management Program
(June 30, 2009)--UTSA's Nonprofit Management Program and the Aug. 6-7 Summer Institute for Leadership and Stewardship are unique opportunities to help prepare, educate and train professionals, volunteers and board members who want to strengthen their knowledge of the nonprofit sector.
---
Today's headlines
Article tools
---
With unemployment reaching record highs, the demand for services provided by the nonprofit sector has increased exponentially. In fact, more than 100 new nonprofits register with the IRS every day. Currently, more than 6,000 nonprofit organizations are registered with the IRS in Bexar County alone.
The Summer Institute for Leadership and Stewardship (SILS) is a two-day institute with presentations, networking and discussion. This year's topic is "Providing More With Less: Economic Constraints on the Nonprofit Sector." Presentations will cover the effects of the economic downturn on nonprofit organizations' finances, management and operations, while focusing on proactive solutions.
Presenters will include Rose Mary Fry, executive director of the Texas Nonprofit Management Assistance Network; Renee Nank, UTSA assistant professor; Mary Beth Harrington, director of membership and community relations for the Texas Association of Nonprofit Organizations; and SueAnn Strom, vice president of academic partnerships for American Humanics Inc.
For certificate options, however, participants can register for the Nonprofit Management Program (NMP), which kicks off with the summer institute, then moves into sessions that continue once a month through April 2010. Topics include leadership skills, grant writing, program evaluation and planning, marketing, and budgeting, among others. Participants have the option of completing introductory or advanced tracks, depending on the amount of time they have worked for or volunteered in the nonprofit sector. Executive Director of the South Texas Symphony Association Monica Folk, who received her certificate in April 2009, said, "Each session has broadened my understanding of the nonprofit world and the value of nonprofits to our communities."
>> Participants have until July 15 to take advantage of the early-registration discount; registration closes Aug. 1. To register or for more information, contact the UTSA Center for Policy Studies at (210) 458-2691.