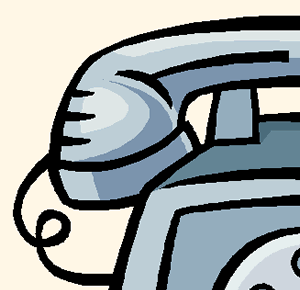 UTSA telephone services introduces online billing system
By Alex Morones
Technical Writer and Editor, Office of Information Technology
(June 26, 2009)--The UTSA Office of Information Technology (OIT) Telephone Services group is implementing on July 1 a new online telephone billing system -- myTelBill.
---
Today's headlines
Article tools
---
"Moving telephone billing to an online application is one of the ways that the Office of Information Technology is working to make computing services a little more green," said Carolyn Ellis, assistant director of OIT customer relations and communications.
The new software application, myTelBill, will replace the current paper-based billing procedure.
"We currently use over 3,300 sheets of paper every month to print telephone bills for the university," said Rigo Garcia, assistant director of telephone services. "Moving to an online billing system will reduce the need to print out the bills."
Although myTelBill will be available beginning July 1, paper bills also will be printed so that they can be compared to the online data. Beginning in August, paper bills will no longer be available. All telephone billing information will be available only online through myTelBill.
Telephone Services has identified approximately 200 users who will initially be granted access to myTelBill.
More information will be sent via e-mail to those responsible for handling billing. Additionally, a quick-reference guide and training classes will be available.
For more information, contact UTSA Telephone Services at (210) 458-4200.