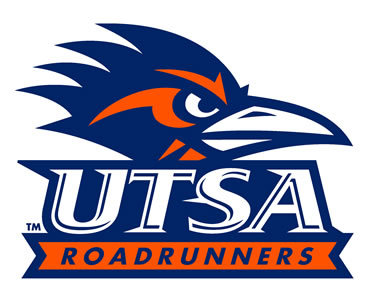 UTSA Football program outlines procedure for fall walk-on tryouts
(Aug. 7, 2009)--The UTSA Football program announced Friday, Aug. 7 the procedure for walk-on tryouts for the 2009-2010 academic year.
Roster spots will be awarded to deserving individuals who are in compliance with UTSA and NCAA rules and regulations. Walk-ons must have passed the open walk-on tryout.
The tryout will consist of speed and agility drills, as well as position-specific skill evaluations with UTSA coaches. The coaching staff will post the results of the tryout the next day.
In order to participate in the walk-on program, those who try out must satisfy all requirements listed below in the walk-on procedure; no exceptions will be made.
For more information, visit the UTSA Athletics Web site or call the UTSA Football office at (210) 458-5011.
----------------------------------
Walk-On Procedure
All students must be registered with the NCAA Eligibility Center (formerly the NCAA Clearinghouse) and must be eligible according to NCAA guidelines. Complete the Prospective Student-Athletes form at the NCAA Eligibility Center Web site.
Complete and submit the online walk-on form to the UTSA Football office by Monday, Aug. 31. Go to the online form Web page.
Prospective walk-ons should attend the informational meeting at 4 p.m., Tuesday, Sept. 1, at the University Center Retama Auditorium (2.02.02), UTSA Main Campus. Prospective student-athletes who have completed parts 1 and 2 above will be processed by the UTSA Office of Compliance and Academic Services staffs to ensure compliance with all NCAA and UTSA rules and regulations and to verify current academic standing (per NCAA and UTSA rules).
When cleared as eligible, students must provide proof of medical insurance and a physical exam along with a waiver form and highlight DVD of their high school senior season.