BestFest: UTSA student organization fundraiser is Friday, Oct. 30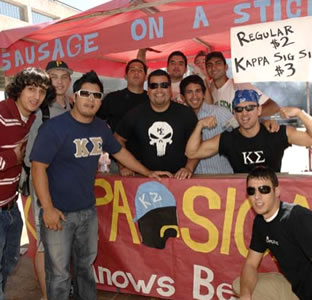 Share this Story
(Oct. 29, 2009)--The UTSA Campus Activities Board will host the annual student organization fall fund-raising festival, BestFest, from 11 a.m. to 3 p.m., Friday, Oct. 30 at Sombrilla Plaza on the Main Campus.
The UTSA community is invited to the celebration featuring music by the Columbus, Ohio, band Needmore, plus student performances, inflatable games, food, drinks and festivities. Needmore performed previously this year at Rowdy Wing Fling.
The event is one of the largest fundraisers for UTSA student organizations. Each organization will have a booth with games or food and drink items -- and this year more than 60 organizations will participate.
For more information, contact the Campus Activities Board at (210) 458-4727.