San Antonio Water System joins Energy Research Alliance of San Antonio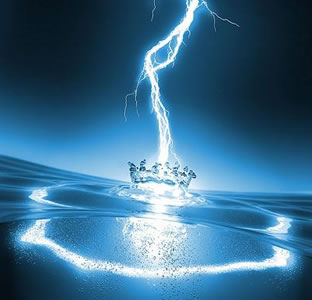 Share this Story
(Nov. 2, 2009)--Dedicated to exploring new and innovative energy solutions, San Antonio Water System (SAWS) announced today it has joined the Energy Research Alliance of San Antonio, established in June by The University of Texas at San Antonio, Southwest Research Institute (SwRI) and CPS Energy. The four organizations will collaborate to define and implement new and alternative strategies for the development of energy technology.
"Working together to find new synergies in solutions to essential issues like water and energy is essential to the well-being of San Antonians," said Steve Clouse, SAWS chief operating officer. "Our ratepayers depend on groups like this working together to find the most economical, efficient methods. We welcome the opportunity."
"The energy challenges that our world faces today and will be facing in the future must be addressed now by dedicated researchers with a broad array of skills and specialties," said Robert Gracy, UTSA vice president for research. "We are excited to join Southwest Research Institute and CPS Energy in developing the Energy Research Alliance of San Antonio. The addition of San Antonio Water System to the partnership will certainly catalyze our progress. Together, we will be able to develop energy solutions that each individual organization could not accomplish by working on its own."
"We welcome SAWS as a new partner in the Energy Research Alliance of San Antonio," said Danny Deffenbaugh, vice president of the Mechanical and Materials Engineering Division at Southwest Research Institute. "Adding our local water supplier to the alliance reflects the critical relationship between water and energy."
Cris Eugster, CPS Energy executive vice president and chief sustainability officer, said, "San Antonio has the opportunity to be a leader in clean-energy technologies and their practical applications, and the Energy Research Alliance of San Antonio will be a key catalyst in this endeavor."
No additional funding is required to support the joint initiative.
----------------------------
About the Energy Research Alliance of San Antonio partners
San Antonio Water System
Since 1992, San Antonio Water System has provided leadership in managing and developing water resources in the San Antonio region. Water and wastewater services are provided to more than 1 million consumers in the San Antonio area. For more information, visit the San Antonio Water System Web site.
The University of Texas at San Antonio
The University of Texas at San Antonio is one of the fastest growing higher education institutions in Texas and the second largest of nine academic universities and six health institutions in the UT System. As a multicultural research and teaching institution of access and excellence, UTSA aims to be the Next Great Texas University, providing access to educational excellence and preparing citizen leaders for the global environment. UTSA serves more than 29,100 students in 64 bachelor's, 47 master's and 21 doctoral degree programs in the colleges of Architecture, Business, Education and Human Development, Engineering, Honors, Liberal and Fine Arts, Public Policy, Sciences and Graduate School. Founded in 1969, UTSA is an intellectual and creative resource center and a socioeconomic development catalyst for Texas and beyond.
Southwest Research Institute
Southwest Research Institute is an independent, nonprofit, applied engineering and physical sciences research and development organization using multidisciplinary approaches to problem solving. The institute occupies more than 1,200 acres and provides more than 2 million square feet of laboratories, test facilities, workshops and offices for more than 3,300 employees performing contract work for industry and government clients.
CPS Energy
CPS Energy is the nation's largest municipally owned energy company providing both natural gas and electric service. Acquired by the City of San Antonio in 1942, the company serves approximately 700,000 electric customers and more than 320,000 natural gas customers in and around America's seventh-largest city. CPS Energy ranks among the nation's lowest-cost energy providers, owns the highest financial ratings of any electric system in the United States, stands No. 1 in wind-energy capacity among municipally owned utilities across the country and ranks No. 1 in Texas in the amount of solar-generated electricity under contract.